Array of elite teams gather in Richmond for Jefferson Cup 2014 Girls Weekend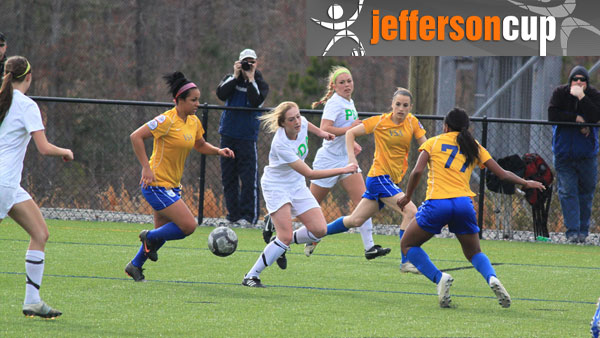 The Richmond Strikers reconvene the 34th edition of the Jefferson Cup on Friday, as Under-16 through U-18 showcase play kicks off the Girls Weekend of the enormous central Virginia event.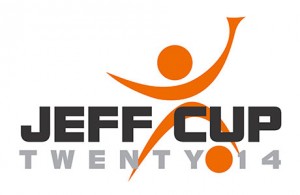 Having grown even larger than the Boys Weekend over the years, the second half of Jeff Cup will feature a diverse field of teams from around the country who have braved a sudden blast of early-spring cold to test themselves against the Mid-Atlantic's best.
[ +Find SoccerWire's full selection of Jeff Cup content here ]
Older age groups play one showcase match a day from Friday through Sunday, while younger participants will compete for trophies in a championship format on Saturday and Sunday.
Clubs like the Players Development Academy (N.J.), FC Stars of Massachusetts, FC Virginia, Match Fit Academy (N.J.), Louisiana Fire Juniors, LA Premier FC and many others from as far afield as Canada, South Florida and Southern California are flocking to Richmond, many fielding multiple teams in the tournament's long list of age groups and competition flights.
And while unpredictable weather can cause headaches for all involved, the timing of the tourney – it falls right at the outset of the spring club season for large swaths of the North American youth soccer population – and its legacy of competitiveness adds a special edge and energy to most of the games.
"I coached teams in the Jefferson Cup before I came to the Strikers, and it's a completely different vibe," noted tournament director Chris Friant in a conversation with SoccerWire.com. "You notice the kids are a little more amped up. And sometimes I wonder if the coaches of these teams even recognize that in their own players. Sometimes it takes an outsider looking in to see the difference in the teams – there's a different energy to it.
"The kids are amped up to play, there's no question."
[ +View Weather.com's current forecast for Richmond here ]
The Richmond region has seen several inches of snow and more than an inch of rain this month, and another arctic front hss cruised through this week, pushing low temperatures well below freezing with the help of furiously gusting winds.
The weekend's early-morning and nighttime games will have a crisp edge, and spectators should plan to bundle up in winter gear.
But just like Boys Weekend, the sun is returning not a moment too soon – the mercury is expected to climb above 60 degrees and the Jeff Cup's grass fields are largely open for business, including the West Creek Complex, which was ruled out of commission last week.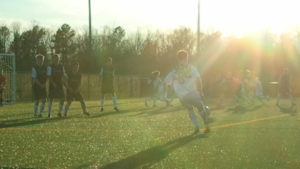 Well over 100 college coaches will be on hand to scout potential recruits, and this year a Goalkeeper Showcase series has been added to the schedule, giving U-16 through U-18 shotstoppers an opportunity to display their full skills set in a more clinical environment (four such sessions will take place on Friday and Saturday at River City Sportsplex Field #9).
SoccerWire.com staff are onsite in Richmond all weekend and will be providing live coverage on our site and the official Jefferson Cup website. Check out the #jeffcup hashtag for more content on a variety of social media outlets.
[ +Find schedules, results and other information at the tournament's official website ]