Altidore, Pulisic earn U.S. Soccer Male Player of the Year awards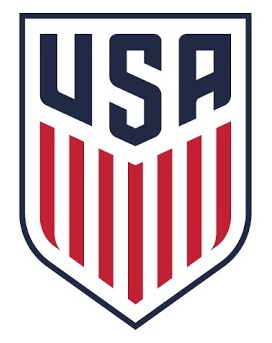 CHICAGO (Via U.S. Soccer) – For their excellence at the highest levels of the sport, U.S. Soccer announced forward Jozy Altidore as the 2016 Male Player of the Year and Christian Pulisic as the 2016 Young Male Player of the Year. The awards were unveiled during Friday night's M.L.S. Cup Preview Show on FS1.
Set to take the field for Toronto FC in Saturday's M.L.S. Cup Final against Seattle Sounders FC (8 p.m. ET – FOX, UniMas), Altidore garneres the award for the second time, having previously been named Male Player of the Year in 2013 as well as Young Male Player of the Year in 2006.
"This is truly an honor to receive this award. It's also very humbling when you look at such a talented group of teammates nominated for this accolade along with you," Altidore said. "At the end of the day, any success I have had on the field this year is in large part due to their success and contributions."
The 2016 U.S. Soccer Disabled Player of the Year will be announced on Monday, Dec. 12, with the 2016 Female Player of the Year and 2016 Young Female Player of the Year awards to be unveiled on Tuesday, Dec. 13 at 6 p.m. ET on ESPN News.
+Read: Roster named for U-20 Men's National Team camp in Costa Rica
Votes for both awards were collected from Men's National Team players that earned a cap in 2016, Men's National Team and Youth Men's National Team coaches, Major League Soccer, North American Soccer League and United Soccer League head coaches, as well as select former players, administrators and media members.
The voting margins for the Male Athlete of the Year award were razor thin, with Altidore receiving 32 percent of the tabulated votes, closely followed by Bobby Wood (30 percent) and Geoff Cameron (15 percent).
For Young Male Athlete of the Year, Pulisic garnered a resounding 86 percent of the vote, followed by Jordan Morris (five percent) and Andrew Carleton (four percent).
Altidore led the MNT with six goals and two assists during 10 appearances in 2016, numbers made all the more impressive after a hamstring injury saw him miss Copa America Centenario. Four of Altidore's six goals came in World Cup qualifiers, with his brace in the 4-0 win against Trinidad & Tobago on Sept. 6 taking him to a record-setting 16 all-time goals in qualifying. The 27-year-old forward tallied 10 goals and five assists through 23 matches for Toronto FC in 2016, with all 10 strikes coming after his return from injury as he helped the Reds to their second-consecutive M.L.S. Cup Playoff berth. Once there, Altidore set a new M.L.S. postseason record, racking up five goals and four assists while leading the club to Saturday's M.L.S. Cup Final.
Just 17 when the year began, Pulisic impressed during Borussia Dortmund's winter break and went on to make his Bundesliga debut in January. After starting his first match three weeks later, Pulisic was eventually summoned to senior team camp, and at 17 years, 193 days, became the youngest player to appear for the MNT in a World Cup qualifier during the team's
4-0 win on against Guatemala on March 29 in Columbus. Multiple "youngest player" records followed, as he became the youngest non-German to score in the Bundesliga (April 17 vs. Hamburg) and score two goals in the Bundesliga (April 23 vs. Stuttgart). For the United States, he became the youngest to score a goal for the MNT (May 28 vs. Bolivia), score in a World Cup qualifier (Sept. 2 at St. Vincent and the Grenadines) and start a World Cup qualifier (Sept. 6 vs. Trinidad & Tobago) and went on to finish 2016 with three goals and two assists from 11 caps.
A player can only win the Young Player of the Year award once in his career.
The U.S. Soccer Male Player of the Year has been awarded since 1984, when midfielder Rick Davis earned the inaugural honor. U.S. Soccer began awarding Young Player of the Year in 1998, with Josh Wolff taking the first honor.
Previous winners of both awards:
| | | |
| --- | --- | --- |
| Year | Male Player of the Year | Young Male Player of the Year |
| 2016 | Jozy Altidore (2) | Christian Pulisic |
| 2015 | Michael Bradley | Matt Miazga |
| 2014 | Tim Howard (2) | DeAndre Yedlin |
| 2013 | Jozy Altidore | Wil Trapp |
| 2012 | Clint Dempsey (3) | Rubio Rubin |
| 2011 | Clint Dempsey (2) | Brek Shea |
| 2010 | Landon Donovan (4) | Gal Agbossoumonde |
| 2009 | Landon Donovan (3) | Luis Gil |
| 2008 | Tim Howard | Sacha Kljestan |
| 2007 | Clint Dempsey | Michael Bradley |
| 2006 | Oguchi Onyewu | Jozy Altidore |
| 2005 | Kasey Keller (3) | Benny Feilhaber |
| 2004 | Landon Donovan (2) | Eddie Johnson |
| 2003 | Landon Donovan | Freddy Adu |
| 2002 | Brad Friedel | Bobby Convey |
| 2001 | Earnie Stewart | DaMarcus Beasley |
| 2000 | Chris Armas | Landon Donovan |
| 1999 | Kasey Keller (2) | Ben Olsen |
| 1998 | Cobi Jones | Josh Wolff |
| 1997 | Kasey Keller | – |
| 1996 | Eric Wynalda | – |
| 1995 | Alexi Lalas | – |
| 1994 | Marcelo Balboa (2) | – |
| 1993 | Thomas Dooley | – |
| 1992 | Marcelo Balboa | – |
| 1991 | Hugo Perez | – |
| 1990 | Tab Ramos | – |
| 1989 | Mike Windischmann | – |
| 1988 | Peter Vermes | – |
| 1987 | Brent Goulet | – |
| 1986 | Paul Caligiuri | – |
| 1985 | Perry Van der Beck | – |
| 1984 | Rick Davis | – |