Alliance Soccer League announces 11-club NPL Division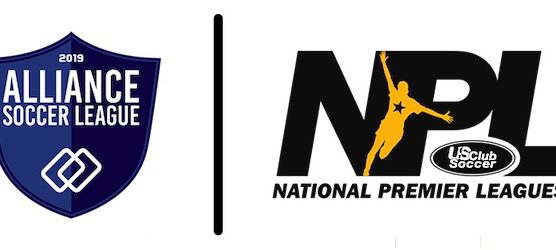 (Via US Club Soccer) – The Alliance Soccer League has welcomed 11 clubs to its NPL Division – the top programming tier of the league.
The Alliance Soccer League is club-based and player-focused, bringing an innovative approach to New Jersey's competitive landscape. Boys clubs in 8-U through 19-U age groups comprise the entire league in its opening campaign next season, and the 14-U and older champions will qualify to the Elite National Premier League (ENPL) postseason.
The Alliance Soccer League features the following clubs competing in NPL programming among 13-U through 19-U boys age groups:
Cedar Stars Bergen
Ironbound SC
Match Fit Academy FC
NJX
Parsippany SC
PDA Hibernian
PDA Shore
PSA Wildcats
PSA SDFC
STA
STA Mt. Olive
"The addition of NPL status to the Alliance Soccer League's top division brings much needed stability to the market," said Leo Garcia, NPL General Manager and US Club Soccer Vice President of Competitions. "These clubs have been great supporters of US Club Soccer, so we are looking forward to what they can do at the ENPL level."
The 2019-20 season will be the league's inaugural season, and the Alliance Soccer League becomes the National Premier Leagues' 21st member. Alliance Soccer League registration information is available here.
Two of these clubs – Match Fit Academy FC and STA – have been approved as Players First-licensed after a rigorous application process. Players First is a branded, holistic club soccer experience for parents and players, which emphasizes the development of each individual to his or her full potential, and helps parents make better choices about where their children should play.
Alliance Soccer League members will also be exposed to US Club Soccer's robust player identification and development programs: id2 and PDP. These platforms provide an opportunity for the country's elite youth soccer players to be identified and developed, and scouted for inclusion in U.S. Soccer's National Team programs. Most recently, the 2019 id2 National Selection International Tour featured 18 players, including Daniel Farberov, of STA.
Clubs or teams interested in participating in the Alliance Soccer League should contact US Club Soccer membership services representative Mike Gould at [email protected] or Alliance Soccer League director Sean Carey at [email protected].
Quotes from participating clubs:
Ruairi Lynch, PSA SDFC Boys Director of Coaching: "We are delighted to be joining the NPL. It is a fantastic opportunity for our players and families to compete in elite level competition that is underpinned by a Players First philosophy. US Club Soccer mirrors our desire to put the players and their holistic development at the forefront of youth soccer. Being accepted into the NPL is another example of PSA SDFC's commitment to providing an elite environment for our players to compete and develop, and we are looking forward to kicking off the 2019-2020 season."
Simon Muckle, PDA Shore Boys Director of Coaching: "After a very successful year as part of the National Premier Leagues, we are thrilled to be continuing with the Alliance Soccer League for the 2019-20 season. The NPL provides the perfect competitive environment for our players, teams and coaches to be challenged, and working closely with US Club Soccer along with their 'Players First' initiative clearly shows that PDA Shore is committed to providing the best possible environment for its players and their families."
Chris Leahey, Match Fit Academy FC Executive Director: "Match Fit Academy FC is excited to be a founding member club of the Alliance League and the Boys NPL division for 2019-20. Competing in this NPL division amongst like-minded, highly competitive and player-focused clubs will provide a national pathway for all our players within our club via US Club Soccer. We look forward to the upcoming season, as well as the continued development of the Alliance Soccer League."
Steven Amorim, Ironbound SC Director of Coaching: "This is an opportunity to provide a high-quality product to our communities and provide them a direct pathway and exposure. Ironbound SC always looks for the best possible challenges for our players. With a primary focus on player development, Ironbound SC philosophy includes an appropriate training-to-game ratio, playing fewer but more meaningful games, as well as providing assistance for coaching education and development. Ironbound SC is paving the way youth soccer players to compete at the highest level possible."