Alexandria SA hires Mark Wysocki as Director of Ops and Strategy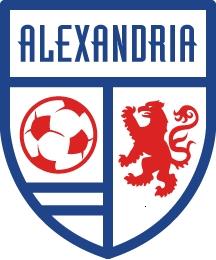 (Via Alexandria SA) – Alexandria Soccer Association has welcomed Mark Wysocki to their full time staff as Director of Operations and Strategy.
Wysocki will oversee operations functions at ASA and will facilitate short and long term strategic planning. His primary roles include managing allocation of facilities, volunteer management, and maximizing support and functionality of our program staff. In addition, he will take over management of the Tots Soccer Program that hosts over one thousand 2–4 year olds annually.
Tommy Park, ASA's executive director said, "Mark brings incredible experience in program and operation management to our leadership team. His addition will lead to improved experiences on and off the field for community participants of all ages,"
Most recently Wysocki was the Chief Operations Officer at the Player Progression Academy (PPA) in Washington DC where he oversaw operations and a full time staff of 20. He holds a Master's in Public Communication and BA in Business Administration from American University. He has more than 10 years of experience in sports business management and coaching across the DMV.
"I'm ecstatic to join the Alexandria Soccer front office team. The Alexandria community has a passion and love for soccer and futsal that is second to none, and I look forward to collaborating with the ASA team to build upon programming and infrastructure for years to come," said Wysocki.
Wysocki, who will also coach in the Academy and Futsal ID programs, currently plays professional futsal with Sporting Maryland FC. Additionally, his playing experience includes Men's Varsity Soccer at American University, DC United U20s, and the U18 US Men's National Team player pool. He holds an NSCAA Level 1 Futsal Diploma & USSF Grassroots License.
"In addition to his professional experience aligning with exactly what we were looking for, we're really pleased that Mark can also step into coaching roles with a wealth of expertise and experience," said Park.
Wysocki joins nine full time ASA staff members to round out a diverse, dynamic and experienced team. The addition of an operations director will help ASA continue to focus their vision on being the gold standard for community based soccer clubs. Serving Alexandria's children with the best possible soccer experience continues to remain a vital portion of the ASA mission as the organization grows and program opportunities expand.