Alex Morgan to join French side Olympique Lyonnaise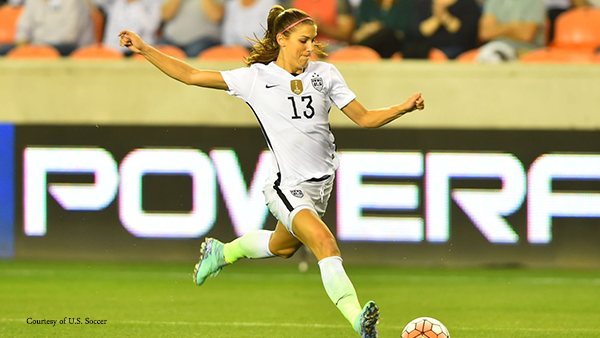 ORLANDO, Fla. (Via Orlando Pride) – U.S. Women's National Team (U. S. WNT) forward Alex Morgan has communicated her desire to play the first half of 2017 in Europe, and will join French side Olympique Lyonnaise. Morgan will return to the Pride following the conclusion of Lyon's 2016-17 season in May.
"We are obviously disappointed that Alex will miss the beginning of the Pride season but understand her wishes to play in Europe and we look forward to her rejoining her teammates after Lyon's season," Orlando City SC Founder and President Phil Rawlins said. "This in no way affects our plans or commitment to growing Orlando Pride and we will continue providing the team the best available players, training resources and staff to become a championship contender in the NWSL and a leader in women's professional soccer."
"My decision to play for Lyon was not an easy one, but it is an important step in my evolution as a player," Morgan said. "I want to thank the Pride and our incredible fans and community for their continued support. I look forward to returning home this summer as a better player and leader to join my teammates at our new stadium as we compete for a NWSL Championship."
Morgan and fellow U.S. WNT players are annually allocated to NWSL by the U.S. Soccer Federation (USSF). Currently, the USSF and the U.S. WNT Players Association are negotiating a new Collective Bargaining Agreement, with the current agreement set to expire on Dec. 31, 2016.
Orlando Pride launched its inaugural NWSL season in 2016 with Morgan, who was acquired from the Portland Thorns FC in exchange for the rights to the team's first Expansion Draft selection, the first-round selection (No. 1 overall) in the 2016 NWSL College Draft, and one international roster spot for the 2016 and 2017 season.