Alex Morgan records brace as USWNT routs Mexico 4-1 in friendly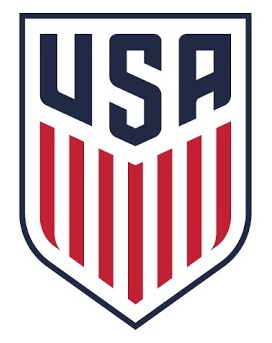 JACKSONVILLE, Fla. (Via U.S. Soccer) – The U.S. Women's National Team took early control against Mexico and never relinquished its dominance, rolling past its Concacaf opponent with a 4-1 win in front of 14,360 fans at EverBank Field. Goals by Mallory Pugh and Carli Lloyd bookended an Alex Morgan brace to put the USA up 4-0 before Mexico grabbed a late consolation tally.
It was all USA in the first half with the home team out-shooting Mexico 10-2 and maintaining 76.4 percent of the possession. The USA finished with a 20-9 margin in shots. The USA had an early chance when Megan Rapinoe connected with Morgan Brian in front of the goal but Brian's shot was saved by Mexico and Houston Dash goalkeeper Bianca Henninger, who is a former U.S. youth international. Rapinoe would get her assist a few minutes later when she poked the ball to Pugh inside the penalty area and the 19-year-old finished from close range.
In the second half, the U.S. extended its lead with three goals in four minutes as Morgan scored twice, in the 51st and 53rd minutes, with Lloyd getting her 99th career goal in the 54th. Mexico pulled one back via Katie Johnson, who plays for the NWSL's Sky Blue FC, but never seriously threatened to mount a comeback as the USA finished the game with a 20-9 shots advantage.
Next, the U.S. WNT travels to Houston, Texas, for the second of the two-game set of friendlies against Mexico. The teams will meet on Sunday, April 8 (12:30 p.m. CT; FOX) at BBVA Compass Stadium, home of the NWSL's Houston Dash and MLS's Houston Dynamo.
Goal Scoring Rundown:
USA – Mallory Pugh (Megan Rapinoe), 6th minute: U.S. center back Tierna Davidson intercepted a ball at midfield and passed it to Morgan, who turned toward goal and slid a pass into space at the top of the box for Rapinoe. On a full run, Rapinoe beat charging Mexico goalkeeper Bianca Henninger to the ball and slid to poke it to Pugh in the middle. Pugh smashed the ball into the top of the net from close range as two defenders closed on her. USA 1, MEX 0. WATCH.
USA – Alex Morgan (penalty kick) – 51st minute: Morgan was brought down inside the penalty box on the left side by Annia Mejia as she was getting separation toward the goal and the referee immediately pointed to the spot. Morgan sent an excellent shot to the lower right corner just past Mexico goalkeeper Bianca Henninger, who guessed correctly but was unable to stop the well-placed attempt. USA 2, MEX 0. WATCH.
USA – Alex Morgan (Lindsey Horan) – 53rd minute: Lindsey Horan slid a pass to Morgan, who was making a run from the middle to the left side of the box. With pinpoint accuracy, Morgan fired a shot across the face of goal to the opposite corner where the ball pinged off the inside of the right post and rolled in for her 18th career brace. USA 3, MEX 0. WATCH.
USA – Carli Lloyd (Lindsey Horan) – 54th minute: Lindsey Horan ran down a ball on the left side of the penalty area and had time to put out Lloyd with a perfect pass into the middle of the box. Lloyd kept her first-time shot low and tucked it inside the left post from about seven yards out only seconds after coming in for Andi Sullivan. It was her 99th career goal. USA 4, MEX 0. WATCH.
MEX – Katie Johnson (Ariana Calderon), 64th minute: From 15 yards inside the USA half, Ariana Calderon redirected a lofted pass in the air with a slight header, sending it between the two U.S. center backs. Katie Johnson, a former college star at USC and current forward for Sky Blue FC, chased the ball down and as U.S. WNT goalkeeper Alyssa Naeher came far out of her net to challenge, lifted the ball over her and into the net. USA 4, MEX 1. FINAL.
Additional Notes:
The USWNT is 4-0-1 in 2018.
The team has not allowed more than one goal in any of its last 12 games, going 10-0-2 during that run dating back to mid-2017. The USA has scored at least three goals in eight of those 12 games.
The average age of tonight's U.S. starting XI was 24.5 years old.
Three players on tonight's starting XI played every minute of the 2018 SheBelieves Cup: goalkeeper Alyssa Naeher, defender Abby Dahlkemper and defender Tierna Davidson. They all went the full 90 again tonight.
Davidson is the only player on the U.S. roster to play every minute so far in 2018.
Alex Morgan earned her 139th cap tonight and scored a brace, the 18th two-goal game of her career and her 21st multi-goal game, upping her career total to 83 goals in the process.
Morgan's opening goal tonight was the first of her international career to come via a penalty kick, with all the others from the run of play.
At age 28, Morgan sits in sole possession of seventh place on the USA's all-time goal scoring list. She's scored 10 goals over her last 12 WNT matches.
Mallory Pugh earned her 34th cap tonight and scored her team-leading fourth goal of 2018, as many as the rest of her teammates combined. Pugh has 10 career goals.
She recently tallied her first career brace against Denmark on 

Jan. 21

 and then scored against France on 

March 4

.
Pugh is currently fourth all-time on the U.S. WNT for goals before the age of 20 with 10 (behind Cindy Parlow-15, Mia Hamm-14 and Christie Welsh-11), first in assists with 12, second in caps with 34 and second in starts with 26, moving past Hamm (Tiffany Roberts is first with 41). She's the only player to ever have double digit goals and assists before the age of 20.
Just like in the first four USA matches of 2018, there were two teenagers in the USA's starting XI today, 19-year-olds Pugh and Davidson. The pair has so far combined for four goals and two assists in 2018. Before the first match of the year in San Diego on 

Jan. 21

, the last time two teenagers were in the WNT starting lineup was June 30, 2001 vs. Canada in Toronto. Aleisha Cramer (18) and Cat Whitehill (19) both played that entire game.
Carli Lloyd earned her 251st cap tonight and scored her 99th career goal. She is one away from becoming the sixth player to score 100 or more for the USA, and the first since 2009 when Abby Wambach scored her 100th. Lloyd is in sixth place on the all-time caps list. She is four away from tying Abby Wambach for fifth (255).
Lloyd is the highest active goal scorer in U.S. history with the players ahead of her – Mia Hamm, Wambach, Kristine Lilly, Tiffeny Milbrett and Michelle Akers – all retired.
Lloyd scored 36 international goals between the time she debuted six days before her 23rd birthday, and her 30th birthday. Since turning 30, she has scored 63 goals in 116 games in just under six years. The 116 games after the age of 30 rank her seventh all-time in U.S. history that category. Christie Rampone is far and away the leader with 175.
Megan Rapinoe made her 134th international appearance today. She earned her first assist of 2018 tonight and now has 45 career assists. She has 35 career goals after scoring the game-winning goal against Germany on 

March 1

. She is tied with April Heinrichs and Sydney Leroux for 15th on the all-time goals list.
Lindsey Horan earned her 48th cap today and had her third career multi-assist game, with her passes to Morgan and Lloyd. She has 15 career assists.
U.S. WNT head coach Jill Ellis made five subs tonight: Lloyd for Andi Sullivan, Allie Long for Morgan Brian, Becky Sauerbrunn for Pugh, Ashley Hatch for Morgan and Savannah McCaskill for Rapinoe. It was Sauerbrunn's first substitute appearance since March 10, 2014 vs. Denmark.
When Sauerbrunn entered, she played center back with Davidson moving to left back and Dunn went up to right wing.
– U.S. Women's National Team Match Report –
Match: U.S. Women's National Team vs. Mexico
Date: April 5, 2018
Competition: International Friendly
Venue: EverBank Field; Jacksonville, Fla.
Kickoff: 7:15 p.m. ET
Attendance: 14,360
Weather:  64 degrees; Partly cloudy
Scoring Summary: 12F
USA                               1          3          4                      
DEN                               0          1          1
USA – Mallory Pugh (Megan Rapinoe)                            6th minute
USA – Alex Morgan (penalty kick)                                   51
USA – Alex Morgan (Lindsey Horan)                               53
USA – Carli Lloyd (Lindsey Horan)                                  54
MEX – Katie Johnson (Ariana Calderón)                         64
Lineups:
USA: 1-Alyssa Naeher; 16-Emily Sonnett, 7-Abby Dahlkemper, 17-Tierna Davidson, 19-Crystal Dunn; 3-Andi Sullivan (10-Carli Lloyd, 53), 6-Morgan Brian (20-Allie Long, 71), 9-Lindsey Horan; 11-Mallory Pugh (4-Becky Sauerbrunn, 77), 13-Alex Morgan (capt.) (22-Ashley Hatch, 80), 15-Megan Rapinoe (21-Savannah McCaskill, 71)
Substitutes: 18-Jane Campbell, 25-Hailie Mace
Head coach: Jill Ellis
MEX: 1-Bianca Henninger; 2-Kenti Robles, 13-Annia Mejía (23-Christina Murillo, 57), 3-Bianca Sierra, 5-Mónica Flores (22-Greta Espinoza, 46); 7-Cristina Ferral (8-Ariana Calderón, 46), 6-Karla Nieto (4-Vanessa Flores, 78), 19-Katie Johnson (21-Renae Cuéllar,76); 11-Mónica Ocampo (capt.) (17-María Sánchez, 76), 10-Stephany Mayor, 18-Kiana Palacios
Substitutes: 9-Anisa Guajardo, 12-Cecilia Santiago,14-Jocelyn Orejel, 16-Marcela Valera
Head coach: Roberto Medina
Stats Summary: USA / MEX
Shots: 20 / 9
Shots on Goal: 6 / 1
Saves: 1 / 4
Corner Kicks: 3 / 4
Fouls: 7 / 10
Offside: 4 / 0
Misconduct Summary:
None
Officials: 
Referee: Cardella Samuels (JAM)
Assistant Referee 1: Jennifer Garner (USA)
Assistant Referee 2: Princess Brown (JAM)
4th Official: Christina Unkel (USA)
Budweiser Woman of the Match: Alex Morgan