Afghan youth national team player passes away during extraction attempt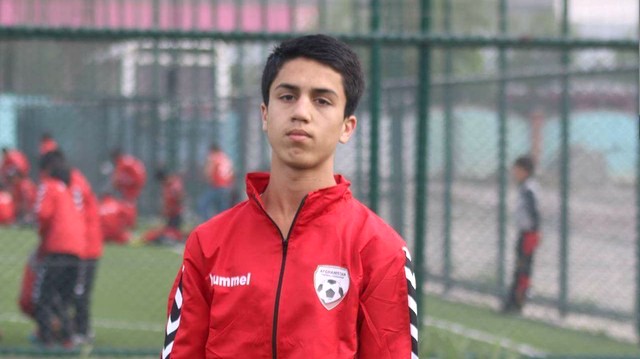 By Adam Schwager
SoccerWire Staff Writer
Zaki Anwari, a 19-year old member of the Afghan youth national team, died this week in an attempt to evacuate Kabul in response to the recent rise to power of the Taliban in Afghanistan.
Anwari, along with several others, fell to his death after attempting to hold on to the side of a U.S. plane in an act of desperation amid the mayhem which has led to thousands unable to evacuate the Kabul airport.
Anwari's death was confirmed by Afghanistan's General Directorate of Physical Education and Sport in a Facebook statement on Thursday. According to a CNN translation, the post stated that Anwari was "endeavoring to leave the country like hundreds other youth from his country. He has fallen down from the US military plane and lost his life."
While Anwari is the first confirmed casualty in the soccer community, FIFPRO, the only global representative for professional football players, fears that Anwari could be the first of many if the situation continues. In a Twitter thread mourning Anwari, FIFPRO announced "[we have] been liaising with governments to establish an evacuation plan for athletes at risk. Central to this rescue effort, is the ambition to bring as many people to safety as possible."
The threat of a prolonged Taliban rule is a dire threat to all forms of Afghani civilians, as the original regime banned many forms of recreational activity. One year after the Taliban's initial reign ended in 2001, Afghanistan's national team played their first international game in 18 years, appearing in the 2002 Asian Games.
The situation looks even more dire for the future of women's soccer players in Afghanistan, as the Taliban has a history of imposing strict restrictions upon women. This includes not allowing women to work outside the home or receive an education. Khalida Popal, former captain of the Afghanistan Women's National Football Team, has advised the current players to attempt to hide any connections to the team.
In an interview with Reuters, Popal said: "Today I'm calling [the players] and telling them, take down their names, remove their identities, take down their photos for their safety. Even I'm telling them to burn down or get rid of your national team uniform."
As of this writing, CNN's Clarissa Ward reports that no planes have taken off from Kabul in the last eight hours, despite 50,000 still needing evacuation. Until then, the situation will remain tense for everyone involved.