ACC Women's Soccer Preseason Poll, All-Conference Team announced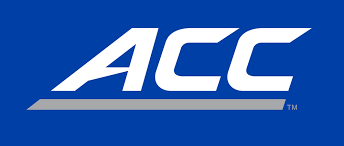 GREENSBORO, N.C. (Via ACC) – Florida State, the winner of the last three Atlantic Coast Conference Women's Soccer Championships, is preseason favorite to win yet another ACC title in a vote of the league's 14 head coaches.
The Seminoles received nine first-place votes and 191 points, followed by Virginia (three first-place votes, 178 points) and Duke (two first-place votes, 158 points).
North Carolina placed fourth in the voting, followed by Clemson, Notre Dame, and Virginia Tech. Boston College placed eighth, followed by Wake Forest, Louisville, Pitt, Syracuse, NC State and Miami.
+Read: NSCAA releases preseason NCAA Women's Soccer Top 25 Rankings
The ACC's top seven teams in the preseason poll are also ranked in the top 17 of the NSCAA's Preseason Top 25 poll.
2015 NCAA runner-up Duke leads the 2016 Preseason All-ACC Team with three selections among the 11 members, including All-American Christina Gibbons. In addition to Gibbons, the preseason All-ACC team features five more returning NSCAA All-Americans in Florida State's Megan Connolly, Boston College's McKenzie Meehan, Clemson's Kailen Sheridan and Virginia Tech's Murielle Tiernan. Those five, along with Duke's Toni Payne and Rebecca Quinn, Florida State's Kirsten Crowley, and Virginia's Kristen McNabb and Alexis Shaffer, were named to the 2016 MAC Hermann Watch List.
ACC women's soccer teams begin preseason training this week and will kick off the 2016 season on Friday, Aug. 19. The top eight teams in the final league standings will advance to the ACC Championship, which will get underway with quarterfinal matches at campus sites on Sunday, Oct. 30. The semifinals and final are scheduled for Nov. 4 and Nov. 6 at WakeMed Soccer Park in Cary, North Carolina.
Preseason ACC Women's Soccer Coaches Poll
1. Florida State (191 points, 9 first place votes)
2. Virginia (178 points, 3 first place votes)
3. Duke (158 points, 2 first place votes)
4. North Carolina (155 points)
5. Clemson (140 points)
6. Notre Dame (128 points)
7. Virginia Tech (122 points)
8. Boston College (96 points)
9. Wake Forest (74 points)
10. Louisville (63 points)
11. Pitt (59 points)
12. Syracuse (50 points)
13. NC State (29 points)
14. Miami (27 points)
Preseason All-ACC Women's Soccer Team 
McKenzie Meehan, R-Sr., F, Boston College
Kailen Sheridan, Sr.,  GK, Clemson
Christina Gibbons, Sr., D, Duke
Toni Payne, Sr., F, Duke
Rebecca Quinn, Sr., M, Duke
Megan Connolly, So., M, Florida State
Kirsten Crowley, R-Sr., D, Florida State
Kristen McNabb, Sr., D, Virginia
Alexis Shaffer, Sr., M, Virginia
Murielle Tiernan, Sr., F, Virginia Tech
Sarah Teegarden, Sr.,  M, Wake Forest