A heavyweight departs: Bob Palmeiro 'forced out' of US Youth Soccer Region I director position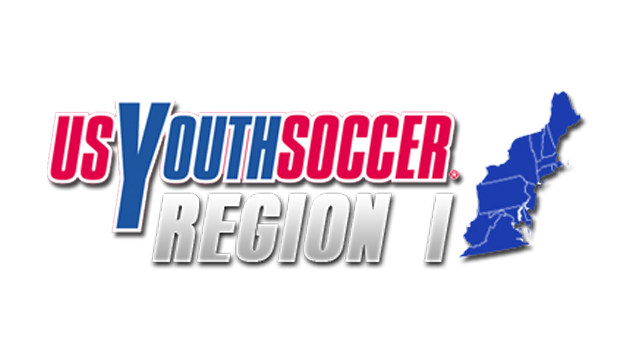 One of American youth soccer's "Godfather" figures has left the stage.
Bob Palmeiro led US Youth Soccer's Region I for more than a quarter-century, and during that time he's presided over major growth in membership numbers, Olympic Development Program offerings and selective competitions like the Region I Premier League.
Region I, the population-rich quadrant of the world's largest youth sports organization which includes 15 states from Virginia to Maine, had at one point doubled its overall participation numbers (to over 1 million players) after Palmeiro took over the regional director's role in 1989.
+ READ: Changing of the guard: Sweeping leadership changes made at Region I meeting
Region I's elite competitions compare favorably to their counterparts in other parts of the country, the region's top teams can compete with the nation's best – with the possible exception of those from the Southern California and North Texas hotbeds – and the organization reports total current assets of over $4 million. Some trace the global rise of women's soccer back to steps initiated in Region I under his tenure.
Based in Rhode Island, Palmeiro – a famously feisty and authoritarian figure – became influential above and beyond the region, serving on the U.S. Soccer Federation's board of directors and earning membership in the Region I and Eastern New York State Soccer Association halls of fame.
But suddenly and quietly, Palmeiro stepped down last month from the post he held for so long, and with little in the way of public explanation from Region I or US Youth Soccer. His absence was the elephant in the room at Region I's annual general meeting in Rockville, Maryland on July 25, as delegates from member states lamented his departure, but did not explain its cause.
+ READ: 2014 US Youth Soccer National Champions crowned in Germantown, Md.
The picture has become clearer over the ensuing week.
Multiple sources close to the situation – all speaking anonymously due to the high degree of sensitivity involved – informed SoccerWire.com that Palmeiro's exit was forced upon him, the result of a lengthy internal investigation by US Youth Soccer officials which revealed serious "inconsistencies" in Region I budgeting and management.
It appears there is some substance to the long-running, widespread rumors of financial impropriety on Palmeiro's part, and it's led to his resignation as well as a 10-year suspension from all US Youth Soccer events and activities.
The news was confirmed by US Youth Soccer this week, as the organization released an official statement to SoccerWire.com on Tuesday morning.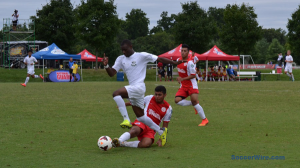 "Due to issues identified and apparent irregularities discovered as a result of the normal auditing process, the Board authorized an independent investigation of the matter by hiring outside legal counsel and a forensic accounting firm," read the statement. "Pursuant to an audit of expenses and after receiving a final report from outside counsel, the Board conducted a hearing regarding the allegations, as required to assure the organization's integrity and transparency.
"After the hearing and a decision by the Board in light of the evidence provided, US Youth Soccer and Mr. Robert Palmeiro ultimately reached a settlement of all claims to the mutual satisfaction of the parties. As part of that settlement, Mr. Palmeiro agreed to immediately resign his position."
Palmeiro is also banned from U.S. Soccer Federation activities for a "multi-year" period and he is required to repay an unspecified amount of the missing money.
 + READ: Find the full text of US Youth Soccer's Palmeiro statement here
With major events like the Region I Championships (a 260-team tournament to determine the region's representatives at the US Youth Soccer National Championships) and various ODP gatherings and trips falling under his authority, Palmeiro had the final word on influential decisions affecting hundreds of thousands of dollars in registration fees, facilities rentals and hotel room blocks.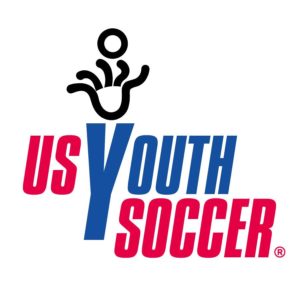 While no one contacted by SoccerWire would offer a specific dollar figure, one well-placed source acknowledged that the misappropriated funds in question are "significant" and run into six figures.
"[US Youth Soccer] found things that were not as they should be," said one source. "He [Palmeiro] did some fantastic things in Region I, but at the end of the day, he had to resign and he had to be suspended."
When reached by SoccerWire.com via telephone, Palmeiro declined to discuss the matter, but did reject the idea that he'd committed any financial wrongdoing.
"There were no financial improprieties," he said.
+ READ: Tulsa, Okla., chosen to host 2015 US Youth Soccer National Championships
Palmeiro and his quarter-century of service earned emotional plaudits from his Region I colleagues at last month's AGM. Yet he was known for ruling with an iron fist, marked by a brusque, uncompromising style which stamped his influence on the region, but also antagonized many.
Palmeiro's bruising mentality has inspired myriad anecdotes among the Region I soccer community over the years. One prominent executive in the youth soccer industry recalled an occasion in which a volunteer did not attend a dinner hosted by Palmeiro during a Region I event, and later a "doggie bag" with leftovers from the meal was delivered to the volunteer's hotel room.
Earlier this year, SoccerWire.com asked a veteran coach at a prominent Washington, D.C.-area youth club if he could speak on the record regarding his complaints about Palmeiro's handling of placements and scheduling in Region I competitions. The coach declined, citing fears over his club's future treatment should he do so.
"I have absolutely no doubt that he would f*** us over if I spoke out," said the coach.
+ READ: Field of 160 teams announced for 2014-15 US Youth Soccer National League
While the hard-nosed aspect of his governance doesn't appear to have been a prime factor in his departure, it was noted by US Youth Soccer officials, who are working manfully to counter their organization's recent losses in membership caused by the rise of competing entities and frustrated member clubs.
"He was very strict, and wanted things a very certain way," said one source of Palmeiro. "And if you didn't want those things, then [his approach was] 'There's the highway, you go ahead and take it.'
"It can't be just one way, there's too many highways for people to take – they'll go ahead and take them."