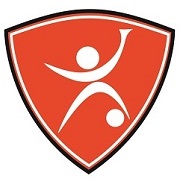 Follow the Jefferson Cup
Twitter | Instagram | Facebook
Share on social media with #JeffCup17
Overview
The Jefferson Cup is a youth soccer tournament held annually since 1981 in Richmond, Va. hosted by the Richmond Strikers soccer club. Over 1,100 boys and girls teams are typically accepted to attend the Jeff Cup, which is one of the nation's most competitive events. Age groups run from Under 10 to Under 18.
Beginning in 2017, the Jefferson Cup will feature four weekends of top level competition. The flagship event of the Richmond Strikers Tournament Series has expanded to include two boys' weekends and two girls' weekends, separating the college showcase divisions and the younger age groups.
For the past two years, the Jefferson Cup has been divided into three weekends, including a Boys Weekend, a younger Girls Weekend and a Girls Showcase Weekend. Following the success of the two separate girls' events, the boys' side will now follow suit beginning with the upcoming tournament in 2017.
Separate weekends for the younger divisions and the college showcase age groups will allow for additional capacity, providing more teams with the opportunity to compete in the prestigious tournament. Attending college coaches will also have greater access to the wide collection of elite prospects from all over the country.
College Recruiting
The Jefferson Cup annually plays host to hundreds of college coaches from around the country, representing all levels of men's and women's collegiate soccer. It is one of the nation's premier college soccer recruiting hubs on an annual basis.
+2016 Men's College Coaches | +2016 Women's College Coaches
Economic Impact
A 2013 study showed that the event has an economic impact of $15 million annually on the local economy of greater Richmond, including drawing more than 22,000 hotel room nights to the area.
2017 Tournament
Boys  Weekend
U10-U15
2007-2002
March 11-12, 2017
Girls Weekend
U10-14
2007-2003
March 18-19, 2017
Girls Showcase Weekend
U15-U19
2002-1998/99
March 24-26, 2017
Boys  Showcase Weekend
U16-U19
2001-1998/99
March 31- April 2, 2017
Sponsorships
Jefferson Cup Strategic Partners include: NIKE, Gatorade, US Club Soccer, and Richmond Strikers Soccer Club.
Other tournament partners include: Markel Corporation, Richmond SportsBackers, Richmond Metropolitan Convention and Visitors Bureau, Kwikgoal, FireHouse Subs, Richmond.com and VCU Center for Sports Leadership.