RICHMOND, VA (Via ECNL) – The ECNL College Impact series catalogs the impact the league has had on college women's soccer since its founding in 2009, and which has increased every year.
The ECNL College Impact is measured by the number of ECNL alumni that have moved on to collegiate soccer, and by their contribution to collegiate athletic conferences all over the United States. This week, the ECNL examines the Atlantic Coast Conference.
+Read: ECNL College Impact – Big Ten Conference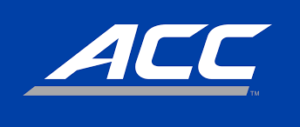 The ECNL College Impact for the Atlantic Coast Conference includes all players currently active on Atlantic Coast rosters:
248 ECNL alumni are currently playing in the ACC – More than 65 percent of the players in the ACC are ECNL Alums.
The ACC Offensive and Midfielder Player of the Year, Alexis Shaffer, is an ECNL Alum.
The ACC Defender of the Year, Christina Gibbons, and the ACC Freshman of the Year, Bridgette Andrzejewski, are ECNL Alums.
9 out of 11 of the 2016 ACC First Team are ECNL Alum and 9 out of 11 Players on the 2016 ACC All-Freshman Team are ECNL Alum.
The Atlantic Coast Conference includes Boston College, Clemson University, Duke University, Florida State University, University of Louisville, University of Miami, North Carolina State University, University of Pittsburgh, University of North Carolina, University of Virginia, Virginia Polytechnic Institute and State University and Wake Forest University. 
+Read: ECNL College Impact – Big 12 Conference
See below for all of the ECNL Alumni being recognized by the ACC and selected for All Conference First Team, Second Team, Third Team or All-Freshman Team honors:
| | | |
| --- | --- | --- |
| Name | College | ECNL Club |
| McKenzie Meehan | Boston College | Boston Breakers Academy |
| Alexis Shaffer | Virginia | CASL |
| Christina Gibbons | Duke | CASL |
| Claire Wagner | Clemson | CASL |
| Kaleigh Olmsted | Notre Dame | Challenge SC |
| Toni Payne | Duke | Concorde Fire |
| Alissa Gorzak | Virginia | Eclipse Select SC |
| Haley Dowd | Boston College | FC Stars of Massachusetts |
| Murielle Tiernan | Virginia Tech | FC Virginia |
| Ella Stevens | Duke | GSA |
| Jennifer Westendorf | Notre Dame | GSA |
| Gracie Lachowecki | Miami | Indiana Fire (formerly Carmel United) |
| Sandra Yu | Notre Dame | Internationals SC |
| Gabrielle Vincent | Louisville | Maryland United |
| Imani Dorsey | Duke | Maryland United |
| Kia Rankin | NC State | Maryland United |
| Bridgette Andrzejewski | UNC | Match Fit Academy |
| Malia Berkely | Florida State | Michigan Hawks |
| Megan Buckingham | UNC | Michigan Hawks |
| Zoe Morse | Virginia | Michigan Hawks |
| Kristen McFarland | Florida State | Ohio Premier |
| Kristina Fisher | Miami | Orlando City |
| Catrina Atanda | Clemson | PDA |
| Kristen McNabb | Virginia | PDA |
| Candace Cephers | Virginia Tech | Real Colorado |
| Cassie Miller | Florida State | SC Del Sol |
| Sarah Teegarden | Wake Forest | Slammers FC |
| Taylor Klawunder | Notre Dame | So Cal Blues |
| Kaela Little | Notre Dame | TSC Hurricane |