As part of our Featured Player content series, SoccerWire will be publishing Q&A articles with recently-committed players who are Featured in the SoccerWire Player Directory. The series will allow players to share their stories on the college recruiting process, travel and high school soccer, and their passion for the beautiful game.
In this edition we will showcase Reese Wilson, who has committed to play NCAA Division I soccer in 2024 at the University of Kentucky. Wilson plays travel soccer in the ECNL for Tennessee club FC Alliance and competes for her high school program at Hardin Valley Academy.
SoccerWire: What made you decide to commit to Kentucky?
Reese Wilson: I liked the school and the distance from home was perfect, and I want to play against the best competition possible. They had a rough couple of seasons with their old coaches but with the new staff (who I've really connected with) they seem to have a promising future that I want to be apart of.  I believe I can make an impact there.
SW: What was the recruiting process like and what did you learn about yourself while going through it?
RW: It is a process, and it is long and takes time.  It is not easy.  If I had to sum up the process, I'd use these categories…
ID Camps -I went to my first ID camp summer of 8th grade which is probably earlier than I needed to but I knew I wanted to play in college so I was anxious to start the process. ID camps helped get me on campuses, learn different coaching styles, made me a better player, and exposed me to many different types of schools. Some believe ID camps are money grabs, looking back as a player there were a couple that felt like a waste of time but there were also a lot of camps that helped me gain recognition and get on their radar.
Communication – I also knew communication was important, I spent a lot of time emailing coaches, whether it was about their ID camp, my highlights, or game schedule.  I and my parents used a spreadsheet to keep track of colleges, coaches, and a communication schedule.
Club – Being on an ECNL team got me exposure through various league games and showcases. My team is from a smaller club in a smaller city, but playing against nationally known and ranked teams and some of the best forwards in the nation helped highlight my defensive abilities.  Playing against the best teams and best players meant college coaches would be there even if it wasn't for me and I wanted to make sure they remembered me. I felt like I wanted to go to Kentucky early on, but I kept an open mind and took several visits. After all my visits and conversations I still was confident that Kentucky was the right fit. Accepting Kentucky's verbal offer gave me one of the best feelings I've felt in my entire life and made all the sacrifices worth it.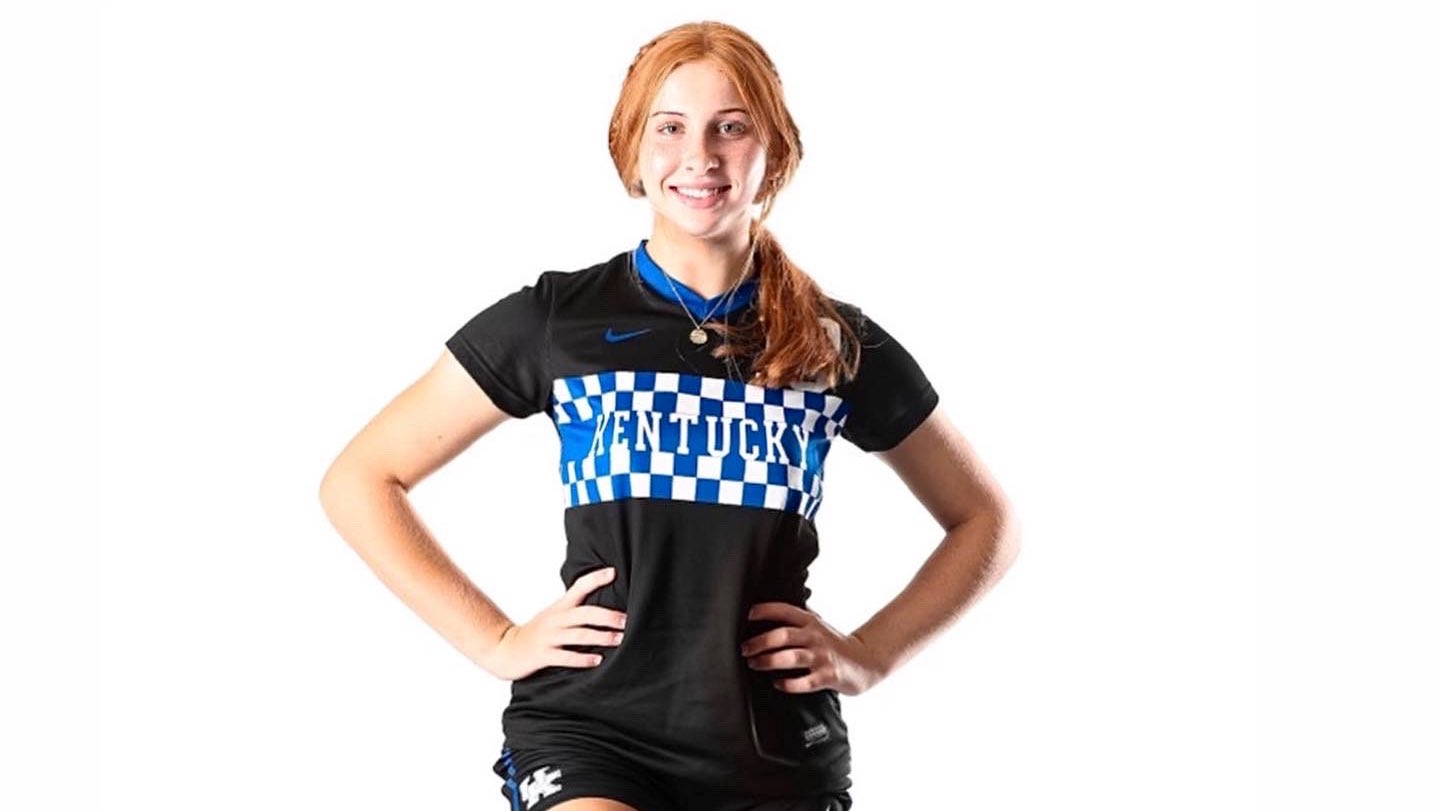 SW: What are you interested in studying in college and why?
RW: I'm not completely sure, another reason I chose Kentucky is because of the variety of options. If money wasn't real I would major in Art because it's one of my talents, but I think I could get into architecture to use my creative and business talents. I also love the idea of being a high school teacher.
SW: Outside of soccer, what clubs, organizations, and/or jobs are you involved in?
RW: I have been a peer tutor for a couple years now, this includes being involved in my schools open tutor programs and Special Olympics. I help lead kid's ministry at my church in the preschool class.
SW: Who was your favorite soccer player growing up?
RW: My mom, she played at a smaller D1 school called ETSU and although shes rusty she's still my favorite soccer player. Second to her, Crystal Dunn.
SW: What's your favorite part about playing defense?
RW: I like being able to see the whole field and directing the play, possession usually starts out of the back. I also like the aggressiveness and physicality of defending. I also like the challenge, defending requires good instincts and understanding and taking proper angles. As a center back I get to cover a lot of ground, showcasing my speed, especially when playing three in the back.
SW: Do you have any pregame rituals that you like to do to get yourself ready for a game?
RW: It's very strange, but I love cinema. One of my absolute favorite movies that really moved me is a movie called Whiplash. Although its a drumming movie its about an individual's drive and obsession with being the best. I don't watch the entire movie but I watch certain clips in the car on the way to the game.
SW: If you could give one piece of advice to a younger player that wants to play soccer at a high level what would it be?
RW: Train, work on what sets you apart. Be a good teammate.  If you want to play at a high level in college, you have to do the right things.  Get exposure by being on the right team (in the right leagues).  Communicate a ton with coaches early and often.  Cast a big net.  When they see you, be your best!
SW: Is there anyone that you would like to give a shoutout to who has helped you both on and off of the field?
RW: Coaches who saw my athleticism when I was young and gave me the chance to develop into a stronger player. My parents for support and providing the opportunity to play at a high level.