There are few topics in youth soccer that run the community more hot and cold than that of the GotSoccer points system. The ranking system has been used for many of debates on youth soccer parenting forums and comment pages with it at times being praised and others derided. But what seems to be missing from this debate is a basic understanding of what it is and how it is used in tournaments, both in the application and seeding process.
In order to understand the GotSoccer points, it's important to first understand what GotSoccer is. The GotSoccer platform is one of the oldest youth soccer software systems in the United States, having worked in the field since 1996. While the platform is perhaps best known for its points structure, for youth soccer clubs, leagues, and tournament organizers it is a vital cog in the youth soccer cycle. The GotSoccer software provides organizations with an array of functions including, player registration, club management (adding players to rosters, background checks for coaches and staff, club communications and messaging), and running/execution of tournaments and showcases (scheduling, brackets, guest players, etc.) club, league, and tournament organizers, it is very much the Swiss Army Knife of youth soccer software.
Of course, there is also the points structure system. With so many wins and losses being stored in one location, it makes sense that some sort of rankings would be created for teams to see where they stack and also for tournament organizers to create competitive brackets for their events. Enter: the points system.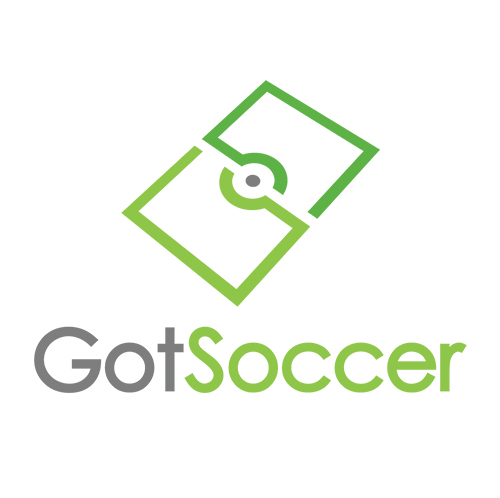 The points system that GotSoccer employs can be broken down into two different groups: Achievement points and placement points. Achievement points are given based off of the outcome of a specific match. These type of points are then broken into subgroups: Basic achievement points (30 points for a win, 10 points for a draw) and specialized achievement points (when a team beats a team with 200+ points in the rankings or a team that has placed in the US Youth Soccer National, Regional, or State Championship). It should also be noted that these points are only available for GotSoccer events (more on that in a minute).
The second major type of points, achievement points, is perhaps the most well-known and hotly contested as they are awarded tournaments. GotSoccer breaks down achievement points through the following methods:
Champions: Eligibility for points comes from flights of three or more teams
Finalists: Eligibility for points comes from flights of five or more teams
Semi-Finalists: Eligibility for points comes from flights of eight or more teams. The GotSoccer system awards points to semifinalists even if there isn't an official semifinal match. Depending upon the event, points will either be awarded based upon a 3rd place or consolation match or to the teams that finished 3rd and 4th in their flight in the standings.
On the surface, the GotSoccer points system is a handy tool for tournament organizers to determine  which teams get into tournaments, seeding for tournaments and ensure that all of their games are competitive. But there are pitfalls.
The biggest hurdle is that the system will award points to leagues and tournaments that use the software. Leagues such as MLS Next and ECNL do not use the GotSoccer software to track scores and handle scheduling for their league games and events (MLS Next does use the GotSport system for player registration). The Girls Academy does use GotSoccer for scheduling so points are awarded for their tournaments/showcases. However, league games for Girls Academy are not included in points breakdown. By contrast, teams that participate in the Elite Development Program as well as US Youth Soccer and the National League are also rewarded points for their victories.
There are other pitfalls as well. The platform relies heavily on scores being uploaded, let alone in a timely manner. If a score is never loaded, then the points cannot be awarded. Keeping the same account for a team over multiple years is also critical. If the team makes a new account after so many years, the team will need to merge accounts in order to ensure that their history transfers over. There is a fee associated with this request and it may take some time to process as GotSoccer will review the request to make sure it is being done in good faith (In other words, that it is the same team).
So how do tournament organizers use the data provided by the points system for determining sides are admitted and for rankings purposes?
Very carefully. While the data provided via GotSoccer is helpful, it isn't the only factor that is considered when deciding which teams are accepted and where they are placed. Most major youth soccer tournaments will provide space in their applications for teams to provide a more detailed explanation of their history.
Teams can then talk about their success in league play, some of the recent tournaments and competitions that they have participated in that might not be included in the point totals, and also provide some detailed explanations on their team dynamic (recent player injuries/returns are a major factor that teams will often include).
Tournament organizers will also reach out to the team sometimes individually to get a better sense of their background (this is especially helpful for teams where the coach/team manager might have trouble with the English language and filling out detailed applications might not be their strong suit).
Many tournament organizers will also provide teams with a rough draft of the brackets prior to making them public so teams can review and make their cases if they feel are not being given a fair shake. In these situations, a lot of times the biggest issue isn't the gotSoccer rankings but rather teams being placed with other sides from similar leagues or geographic areas.
A major selling point for teams when looking at different tournaments and showcases is the ability to test themselves against different competition than they might normally see. It should be noted that teams are also given a chance during the application process where they can ask not to be placed with other sides from their league or region.
In the end, while the GotSoccer system does pull together a large pool of information and help tournament organizers in their decision-making process it is not the only tool at their disposal. Clubs and organizations from the top tournaments in the country understand its limits and will work with clubs and teams to ensure that they receive a competitive event.
————

Youth soccer parents – You can now earn money on your own hotel and rental car bookings with Lucid Travel!
Here's how Lucid Travel works:
Lucid pulls in rates from all the top travel sites so you can find the best rate for you. (ex. Expedia, Priceline, Booking, AirBnB, and even hotels direct)
If you have a team page, you get access to reservation history and how cash back you've earned. Your team earns cash back every time you book a reservation.
To get started, all you need to do is create a team page (It's free).