How to be intentional with your college commitment

One day out of the year, soccer and men's water polo are inextricably linked arm and arm, connected through a mutual bond that nothing can break. For one 24-hour period, the two become one.
That day is Feb. 4, which both sports celebrate as the deadline for the National Letter of Intent signing day.
For high school seniors, that is the day they will formally commit to play college soccer.
According to the National Letter of Intent website – yes, there is such a thing – the letter of intent "is a binding agreement between a prospective student-athlete and an NLI member institution."
Specifically:
A prospective student-athlete agrees to attend the institution full-time for one academic year (two semesters or three quarters).
The institution agrees to provide athletics financial aid for one academic year (two semesters or three quarters).
In other words, the recruiting period is over. And so is the honeymoon between the student-athlete, his or her parents, and the college coach. (For more, download the NLI Quick Reference Guide).
+Read: How the business of youth soccer changed the player-coach relationship
Ask any local youth soccer player who has gone through the college recruitment process and they are likely to detail a whirlwind experience of phone calls, emails, college visits, overnight stays, and pitches
from college coaches. It's an exciting time for players, many of whom have traveled to one college showcase tournament to another with the hope of catching the attention of at least a few of the college coaches seated on the sideline, clipboard in hand, patiently avoiding the parents who want to chat.
Such games are pressure-filled events, nearly equaling the stress of the college game in which they will soon be participating.
The coaches feel their share of pressure as well. In recent years I've had numerous conversations with college coaches about the challenges they face when recruiting players. In the Potomac region, they say, there are so many leagues that coaches are nearly overwhelmed with the number of players to scout.
It is no accident, then, that more coaches are relying on their own summer soccer camps and winter and spring "College ID" camps to watch and recruit players. Getting them on their school grounds and seeing
the academic and athletic opportunities up close is far superior to simply talking with a young player on a chilly field at a tournament 250 miles away from campus.
+Read: Adult obsession with winning is killing youth sports in America
During conversations with scores of parents, youth and college coaches and travel players over the last 20 years, I've learned several key points young players ought to consider before putting pen to their Letter of Intent:
Know what type of school you want to attend. Big, medium or small? Urban or rural? Liberal arts or technical? Religiously affiliated or secular?
At what level do you want to compete, and at what level can you compete? They may, or may not, be the same. You may want to play for the Virginia men's team or Penn State women's team, but you need to carefully evaluate your actual abilities. A conversation with your head coach or your club's director of coaching will go a long way here.
Don't assume all Division I teams are the best, and Division III teams are inferior. There are plenty of Division II and III teams that can compete with, and beat, Division I teams. Don't get caught up in the Division; it is more important that you find the appropriate level of play for your skill level.
Does having your parents attend your college games matter to you? As Southwestern Youth Soccer Technical Director Paul Elllis wisely said at a recent college recruitment seminar, your parents have hauled you from practice to practice, game to game for 10 years or more so you can enjoy the sport you love. Do you want to help pay them back by attending a college that is close enough that they won't need to board a plane to visit? Something to consider.
Ellis closed the seminar with an excellent point: If you break your leg the very first practice, and you can never play again, do you want to still attend that university? If the answer is no, put down the pen and don't sign the letter.
One last point that I find particularly important: ask the coach if he or she recruits "over" players.
By that, I mean do they subscribe to the philosophy that it will be their job to find a player to take your position, and it's your job to keep your position?
+Read: Five ways to develop soccer players during a blowout without disrespecting opponents
I recently posed that question to a Division I women's coach and a Division III men's coach, and they both agreed that many coaches believe that is the right approach.
Why is that important?
Because the recruitment process is the honeymoon of the collegiate player-coach relationship. Once the letter is signed and Day 1 of preseason begins, it's up to the player to win, and keep, his or her position. And realize that no matter how hard you compete, later that fall the coach may very well be looking for a high school junior or senior to replace you. Such is the world of college soccer.
I fundamentally oppose that philosophy. To me, coaches can't wax eloquent about the importance of team chemistry and player camaraderie while at the same time recruit over those very same players.
But that is reality, and young players need to be aware of it. The two coaches were honest and forthright with their answers, and said they would find it reasonable for a player to ask about a coach's recruitment philosophy. Better to have that knowledge now, before committing to a school, than to learn it afterward.
So college coaches, make that final pitch. And future college players, break out that Uni-Ball and proudly ink your John Hancock.
Just be sure you're not committing to play water polo.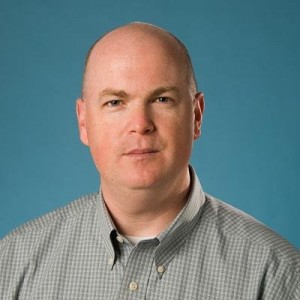 Joe Dougherty is a longtime soccer coach, writer and former player from Northern Virginia. Dougherty has coached high level youth soccer since 1987 at Braddock Road Youth Club, McLean Youth Soccer, Great Falls Soccer Club, VSA Heat and Arlington Soccer Association. He has coached players who have gone on to play professionally in MLS and other top leagues, and even make the U.S. Men's National Team.
College Recruiting Commitment Tracker