Virginia men's soccer brings in six players for 2015-16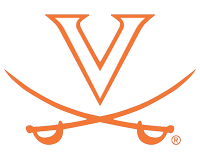 CHARLOTTESVILLE, Va. (Via University of Virginia) – The reigning national champion Virginia men's soccer program has unveiled its 2015-16 recruiting class. The talented group of six student-athletes consists of Malcolm Dixon, Derrick Etienne Jr., Jean-Christophe Koffi, Wesley Wade, Simeon Okoro and Edward Opoku.
The recruiting class is ranked No. 2 nationally and the top class in the ACC by Top Drawer Soccer.
"We are really excited to welcome this class to Virginia," Virginia head coach George Gelnovatch said. "We believe the members of this class are very talented on and off the field and will fit into our program well."
The student-athletes join the Virginia program which is coming off a NCAA championship season – the seventh national title in program history. UVa returns 16 letterwinners, including seven starters, from its championship side.
Following are brief bios on each of the signees.
Malcolm Dixon, Forward
Montclair, N.J./New York Red Bulls Academy
• Ranked No. 5 prospect in 2015 class by College Soccer News and No. 29 by Top Drawer Soccer
• Named to 2013 and 2014 NSCAA Youth All-America teams
• Plays with incoming classmates Derrick Etienne and Wesley Wade with New York Red Bulls Academy
• Member of United States U-15 National Team
Derrick Etienne, Midfield
Paterson, N.J./New York Red Bulls Academy
• Ranked No. 27 prospect in 2015 class by College Soccer News and No. 43 by Top Drawer Soccer
• Played for Haiti in 2015 CONCACAF Under-20 Championship in Jamaica
• Named to 2014 NSCAA Youth All-America Team
• Plays with incoming classmates Malcolm Dixon and Wesley Wade with New York Red Bulls Academy
Jean-Christophe Koffi, Midfielder
Potomac, Md./DC United Academy
• Ranked No. 54 prospect in 2015 class by College Soccer News and No. 86 by Top Drawer Soccer
Simeon Okoro, Forward
Weston, Conn./Everton FC Westchester
• Four-year member of Everton FC Westchester
Edward Opoku, Forward
Rye, N.Y./Millbrook School
• Rated No. 34 prospect in 2015 class by College Soccer News and No. 147 by Top Drawer Soccer
• Scored winning goal and was MVP in High School All-American Game
• Came to United States four years ago from Ghana through Right to Dream program
Wesley Wade, Forward
South Orange, N.J./New York Red Bulls Academy
• Member of U.S. U-17 National Team (played with future UVa teammate Jeff Caldwell)
• Plays with incoming classmates Malcolm Dixon and Derrick Etienne with New York Red Bulls Academy
• Earned 2011 AGS Cup Golden Boot with four goals in competition