Villanova men's soccer adds Alex Balog to coaching staff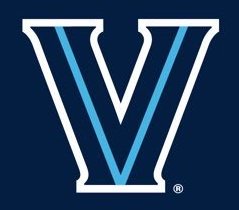 VILLANOVA, Pa. (Via Villanova University) – Alex Balog, who most recently served six seasons as the head coach at Montana State Billings, has joined the Villanova men's soccer staff as an assistant coach, it was announced today. Balog steps in alongside assistant coach Mark Fetrow, who has served the last three seasons with head coach Tom Carlin.
"We're excited to welcome Coach Balog and have Coach Fetrow with us on a full-time basis," stated Villanova head coach Tom Carlin.
Balog served two seasons at MSUB as an assistant coach before taking the helm of the program in 2013. In 2016 he led the Yellow Jackets to a 9-6-3 overall mark and in 2017 was recognized as Great Northwest Athletic Conference Co-Coach of the Year.
Prior to his time at MSUB, Balog served as an assistant coach for two seasons (2009-10) NAIA soccer powerhouse Auburn University Montgomery (AUM. While in Alabama, Balog also coached for the Olympic Development Program and was the Director of Goalkeeping for the FC Torjager club based in Montgomery. He was also a head coach at Lamp High School.
Earlier in his career, Balog played and coached at Christian Brothers University in Memphis, Tenn. He played two seasons for the Buccaneers and then worked with the women's program for one season as the goalkeeper coach.
Balog has played soccer in Belgium, Hungary, Greece, England, and the U.S.
"Any time you can hire someone who has already been a head coach, it's huge," stated Carlin. "He knows what's as stake and he knows what it is to be a head coach. Alex is a great recruiter in general, but he's especially tuned in to the international game. He's going to take a lot off my plate with international recruiting.
"Alex is also an outstanding goalkeeper coach. He runs a great session and our keepers are super-pumped about him coming here. There's a lot of good energy coming out of that group. Alex's great strengths are the two areas where we have most needed the help. It's a perfect fit."
Fetrow, a 2012 Penn State graduate, joined the Wildcats in March 2016 after serving three seasons as an assistant coach at West Chester University. He was a part of the staff that directed the Wildcats to their first ever NCAA Tournament appearance in 2016.
"Mark's a natural leader," said Carlin. "He sets the tone for us every day at practice. For our players it's crucial that our training sessions are designed with a competitive fire. They know walking into it they have to be ready to go. Every day Mark brings that passion and energy that our guys feed off.
"Mark's also a great mentor for our guys and really helping them to develop."