USWNT earns dominant 5-1 win over Russia in Houston, Texas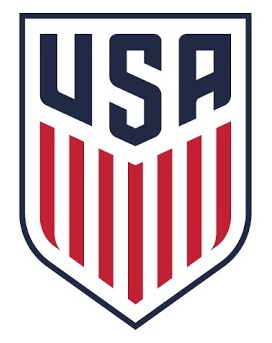 HOUSTON (Via U.S. Soccer) – The U.S. Women's National Team completed its road trip across Texas on Sunday with a 5-1 dominant win against Russia in front of 11,347 fans on a beautiful spring day at BBVA Compass Stadium.
Crystal Dunn picked up right where she left off in Dallas, adding two more goals to lift her international tally to 22 goals and net her second consecutive brace.
The USA opened the scoring in the 20th minute after a Russia foul against Dunn inside the box gave the U.S. a penalty kick early in the game. Carli Lloyd converted the attempt to score her 97th career goal and get one closer to the century mark.
The game was a memorable one due to a pair of firsts. Rose Lavelle, who after three excellent outings against England, France and Russia last Thursday, scored her first WNT goal in her fourth start today. Additionally, goalkeeper Jane Campbell made her senior team debut, becoming the first goalkeeper to earn a first cap since Dec. 18, 2014.
Up Next: The U.S. players will now enter a long break from national team duties as the 2017 NWSL season kicks off on April 15. The WNT will again reunite in June for a pair of friendlies in Europe against Sweden on June 8 (1:30 p.m. ET; ESPN2, UDN) and against Norway on June 11 (1:15 p.m. ET on FOX). This will mark the first time since early 2015 that the U.S. Women will head overseas for friendly matches.
Goal Scoring Rundown:
USA – Carli Lloyd (penalty kick), 20th minute: Just outside the Russia box, Casey Short hustled to play a ball over the top to Crystal Dunn. Dunn ran into the penalty area but was brought down by Ksenia Kovalenko. The referee pointed to the spot and Carli Lloyd converted it with a shot to the lower right corner for the 1-0 lead and her 97th international goal. USA 1, RUS 0 [WATCH]
USA – Rose Lavelle (Mallory Pugh), 37th minute: Mallory Pugh sent a long ball from the midfield over the top for Lavelle who controlled it well on the left side and made an unmarked run into the box, finishing with her left foot to the near post for her first international goal. USA 2, RUS 0 [WATCH]

USA – Crystal Dunn (Meghan Klingenberg), 38th minute: Solid midfield work from Samantha Mewis and Carli Lloyd to win the ball and combine passes got the ball to the Klingenberg on the left flank. The U.S. left back ran it deep towards the end line before crossing it for Dunn, who finished with a flying volley into the unguarded center of the net. USA 3, RUS 0 [WATCH]
RUS – Daria Makarenko (penalty kick), 42nd minute: Casey Short was called for a foul inside the penalty box after a Russia throw-in. Makarenko stepped up to take it and crushed her shot into the upper netting to put Russia on the score board. USA 3, RUS 1
USA – own goal (Ksenia Kovalenko) 45+2 minute: Kovalenko tried to clear an incoming USA corner from Rose Lavelle but instead gave it a little tap with the top of her boot into her own net. USA 4, RUS 1
USA – Crystal Dunn (Mallory Pugh), 48th minute: Pugh ran the ball deep into the final third on the left side before sending a nice cross into the middle of the box for Dunn who finished with her left foot to bag her second consecutive brace. USA 5, RUS 1 [WATCH] FINAL
Key Defensive Saves and Stops:
RUS –  Iuliia Grichenko, 13th minute: Kelley O'Hara ran into the box unmarked and sent a powerful shot straight to Grichenko, who had a swift reaction with a point blank save to preserve the score.
RUS –  Iuliia Grichenko, 55th minute: Allie Long received a ball inside the six-yard box and was ready to head back into the net but Grichenki responded well, extending her body upwards to push the ball over the crossbar.
Additional Notes:
Midfielder Rose Lavelle scored her first international goal and earned her fourth cap and start for the WNT today. Lavelle played her first game for the senior team on March 4 against England, recording 90 minutes of terrific soccer in a widely-praised debut.
Lavelle became the first player to earn a first cap in 2017 and the 14th player to earn a first cap under U.S. head coach Jill Ellis. She was the first overall pick in the 2017 NWSL College Draft by the Boston Breakers.
Goalkeeper Jane Campbell earned her first cap, coming on in the 74th minute to replace Ashlyn Harris. She is the first GK to debut for the WNT since Dec. 18, 2014 and the 23rd goalkeeper in U.S. history to earn a cap. Campbell's cap came in Houston where she will start her first professional season with the Houston Dash next week. She is the third player to earn her first cap this year and the 16th player to debut under Ellis.
Crystal Dunn notched her third career multi-goal game and second consecutive brace. Dunn earned her 50th cap today, the 53rd player in WNT history to achieve that feat and now has 22 international goals.
Klingenberg earned her 72nd cap and played 90 minutes today. She earned her sixth career assist on one of Dunn's goal. It was her first 90-minute game since August 12, 2016 against Sweden.
On March 1 against Germany, Mallory Pugh played in her first game back for the WNT since the quarterfinal loss to Sweden in Brazil last August. Pugh came off the bench in the 58th minute, replacing Dunn. The 18-year-old earned her third start of the year today and her 22nd cap. She had two assists, her first multi-assist game of her career. She now has 10 assists with the WNT.
Carli Lloyd earned her 237th cap today and scored her 97th goal. She is three goals away from becoming the sixth player in WNT history to reach the century mark.
Becky Sauerbrunn has started all five games this year and is the only player to have played all 450 minutes. She earned her 124th cap tonight.
Casey Short made her eighth start in her eighth cap, playing all 90 minutes.
Megan Oyster, who earned her first cap on April 6, earned her second cap today coming in as a second half substitute in the 54th minute. She is the second player to earn her first cap this year and the 15th player to debut under Ellis.
Other second half substitutes were: Alex Morgan for Carli Lloyd, Christen Press for Rose Lavelle, Megan Rapinoe for Mallory Pugh, Lynn Williams for Crystal Dunn and Jane Cambell for Ashlyn Harris.
Samantha Mewis made her 11th career start and earned her 22nd cap. She played all 90 minutes in her fifth start of 2017.
Allie Long played all 90 minutes today in her 25th international appearance. She played in the center of midfield.
Kelley O'Hara earned her 94th cap tonight, inching her closer to the century mark.
      – U.S. Women's National Team Match Report –
Match: U.S. Women's National Team vs. Russia
Date: April 9, 2017
Competition: International Friendly
Venue: BBVA Compass Stadium; Houston, Texas
Kickoff: 1 p.m. CT
Attendance: 11,347
Weather: 80 degrees; Sunny
Scoring Summary:    1          2          F
USA                             4          1          5
RUS                             1          0          1
USA – Carli Lloyd (penalty kick)                    20th minute
USA – Rose Lavelle (Mallory Pugh)               37
USA – Crystal Dunn (Meghan Klingenberg)  38
RUS – Nadeshda Karpova (penalty kick)      42
USA – Ksenia Kovalenko (own goal)             45+2
USA – Crystal Dunn (Mallory Pugh)               48
Lineups:
USA: 24-Ashlyn Harris (18-Jane Campbell, 74th minute); 5-Kelley O'Hara (22-Megan Oyster, 54th minute), 4-Becky Sauerbrunn, 14-Casey Short, 7-Meghan Klingenberg; 16-Rose Lavelle (23-Christen Press, 54th minute), 20-Allie Long, 3-Samantha Mewis, 2-Mallory Pugh (15-Megan Rapinoe, 74th minute); 10-Carli Lloyd (capt.) (13-Alex Morgan, 54th minute), 19-Crystal Dunn (12-Lynn Williams, 74th minute)
Subs not used: 21–Kealia Ohai
Head coach: Jill Ellis
RUS: 21-Iuliia Grichenko; 6-Nadeshda Karpova, 8-Daria Makarenko, 9-Anna Cholovyaga, 11-Ekaterina Sochneva (5-Ekaterina Lazareva 46th minute), 13-Anna Belomyttseva, 15-Elena Danilova (capt.) (2-Nelli Korovkina, 75th minute), 17-Ekaterina Pantiukhina (10-Elena Terekhova, 64th minute), 18-Elvira Ziiastinova (19-Ekaterina Morozova, 46th minute), 20-Margarita Chernomyrdina (16-Anastasiia Pozdeeva, 46th minute), 22-Ksenia Kovalenko
Subs not used: 1-Tatiana Shcerbak, 12-Alena Belyaeva, 4-Tatiana Sheikina, 23-Elena Morozova
Head coach: Elena Fomina
Stats Summary: USA / RUS
Shots: 21 / 2
Shots on Goal: 11 / 1
Saves: 0 / 7
Corner Kicks: 15 / 1
Fouls: 4 / 14
Offside: 8 / 1
Misconduct Summary:
RUS – Ksenia Kovalenko (caution)                19th minute
USA – Casey Short (caution)                         42
RUS – Nadeshda Karpova (caution)              44       
Officials:
Referee: Karen Abt (USA)
Assistant Referee 1: Felisha Mariscal (USA)
Assistant Referee 2: Deleana Quan (USA)
4th Official: Christina Unkel (USA)
Woman of the Match: Crystal Dunn