USL team San Diego Loyal forfeits mid-match in protest of alleged homophobic insult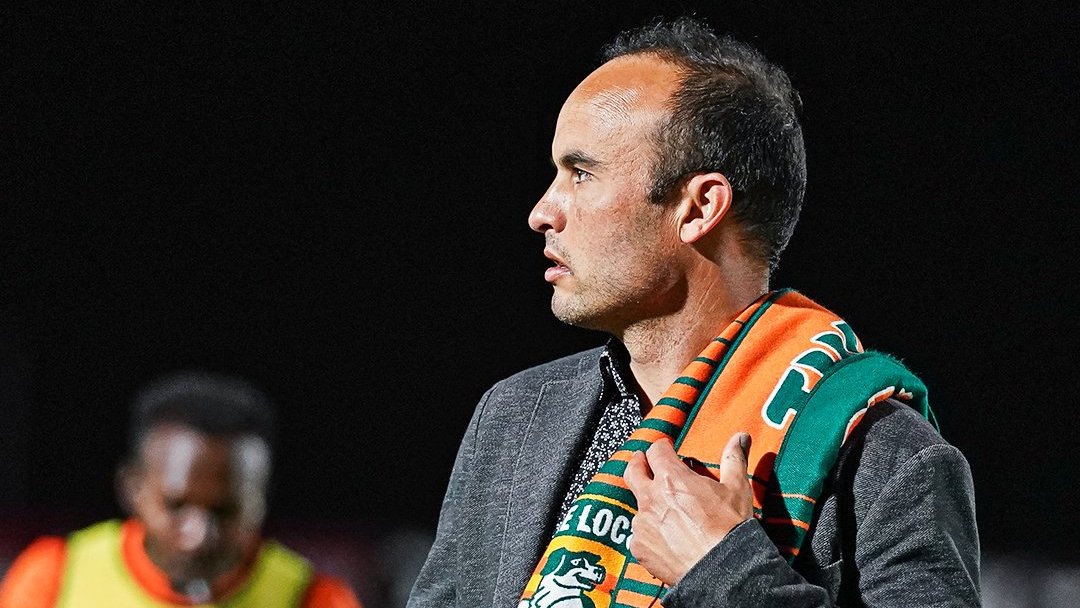 USL Championship side San Diego Loyal SC ended its inaugural season with a forfeit on Wednesday night.
Players, coaches and staff took a knee at the start of the second half of a match against visiting Phoenix Rising FC and then walked off the pitch protesting the alleged use of a homophobic slur by a Phoenix player.
San Diego's Collin Martin, who the alleged slur was directed towards, walked up the ramp at Torero Stadium Wednesday night with teammates rallying around him, each sharing an embrace as they made their way to the locker room. The incident happened moments prior to halftime of SD Loyal's regular season finale as the team was vying for a post season berth.
Landon Donovan on why the team decided to forfeit tonight's match against Phoenix Rising FC. #SDvPHX pic.twitter.com/7BcqzZBSrV

— San Diego Loyal (@SanDiegoLoyal) October 1, 2020
The forfeit comes after SD Loyal also opted to forfeit a point after a 1-1 draw against LA Galaxy II in its previous match. SD Loyal's Elijah Martin was the victim of a racial slur by a LA Galaxy II player in the second half of that Group B match. SD Loyal decided to lose the point in support of Martin and its stance against racism.
Walking off the pitch Wednesday night was a similar statement but this time against homophobia.
SD Loyal led 3-1 with goals by Miguel Berry (2nd minute) and a pair by Rubio Rubin (20th and 45+) when the homophobic slur was used. Players and both team coaches reportedly heard the slur but the match referees did nothing about it. Instead, Martin was shown a red card that later was rescinded. Flemmings reportedly used the homophobic slur as Phoenix Rising FC pushed up field with counter attacks after Samuel Stanton had scored for the visitors a minute earlier.
@TheLocalsSG here is @PHXRisingFC Head coach actively telling @landondonovan "it's apart of Soccer". pic.twitter.com/UurXGISNPa

— Clinton St. Clair (@cdog209) October 1, 2020
SD Loyal came into the match fighting for second place and for the final post season spot in the group. A win against Phoenix Rising FC Wednesday night would have put Landon Donovan's team in a strong post for a playoff berth, pending the results that would happen Saturday night.
Instead, SD Loyal finishes its first season in the USL Championship with consecutive forfeits.
Phoenix Rising player Junior Flemmings, the likely accused party, pushed back against the allegations in a statement on Twitter:
— Junior"Flemmo"Flemmings (@Flemmo_77) October 1, 2020