USA TODAY/United Soccer Coaches High School Rankings (Girls Week 5)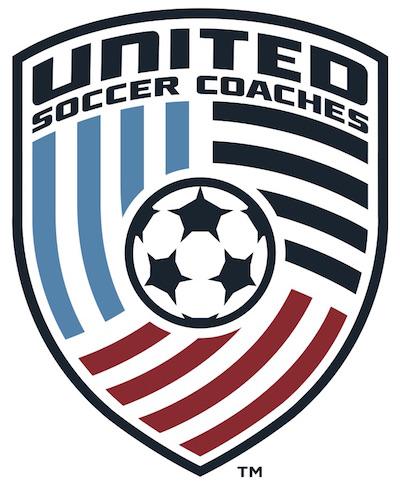 KANSAS CITY, Mo. (Via United Soccer Coaches) – United Soccer Coaches (formerly the NSCAA) and USA TODAY High School Sports released today the fifth boys and girls soccer polls in the USA TODAY/United Soccer Coaches Super 25 Fall Rankings.
For the third straight week, a new girls team sits atop the rankings as Houston High School (Germantown, TN) led by head coach David Wolff takes over the No. 1 position. The Mustangs are a perfect 16-0-0 on the campaign with two games remaining in the regular season before district play begins.
+READ: USA TODAY/United Soccer Coaches High School Rankings (Boys Week 5)
USA TODAY/United Soccer Coaches Super 25 Fall Girls – National – Poll 5 – October 3, 2017
| Rank | School | Prev. | W-L-T |
| --- | --- | --- | --- |
| 1 | Houston (Germantown, Tenn.) | 2 | 16-0-0 |
| 2 | Jesuit (Portland. Ore.) | 4 | 8-0-0 |
| 3 | Penn (Mishawaka, Ind.) | 3 | 16-0-1 |
| 4 | Central Catholic (Lawrence, Mass.) | 4 | 7-0-1 |
| 5 | Arlington (LaGrangeville, N.Y.) | 6 | 6-0-0 |
| 6 | Northern Highlands (Allendale, N.J.) | 7 | 8-0-0 |
| 7 | Archbishop Spalding (Severn, Md.) | 8 | 6-0-2 |
| 8 | Loveland (Loveland, Ohio) | 23 | 12-0-0 |
| 9 | St. Anthony's (Melville, N.Y.) | NR | 5-0-0 |
| 10 | Natick (Natick, Mass.) | NR | 8-0-0 |
| 11 | Cumberland Valley (Mechanicsburg, Pa.) | NR | 13-0-0 |
| 12 | Central Valley (Spokane Valley, Wash.) | NR | 7-0-0 |
| 13 | Strongsville (Strongsville, Ohio) | 16 | 9-0-3 |
| 14 | McDonogh School (Owings Mills, Md.) | 15 | 7-1-2 |
| 15 | Exeter (Exeter, N.H.) | 17 | 9-0-0 |
| 16 | Spencerport (Spencerport, N.Y.) | 13 | 9-0-1 |
| 17 | Brebeuf Jesuit Prep (Indianapolis, Ind.) | 20 | 15-0-1 |
| 18 | American Fork (American Fork, Utah) | 19 | 14-0-0 |
| 19 | Sacred Heart Academy (Louisville, Ky.) | 21 | 14-0-2 |
| 20 | Freehold Township (Freehold, N.J.) | NR | 9-0-0 |
| 21 | St. Joseph (Trumbull, Conn.) | 24 | 8-0-0 |
| 22 | Islip (Islip, N.Y.) | NR | 9-0-1 |
| 23 | Westfield (Westfield, N.J.) | NR | 8-0-0 |
| 23 | Issaquah (Issaquah, Wash.) | NR | 7-1-0 |
| 25 | Whitman-Hanson Regional (Whitman, Mass.) | 10 | 7-0-1 |
Records shown are through games of Oct. 1, 2017