U.S. U-23 Women's National Team falls to England 2-0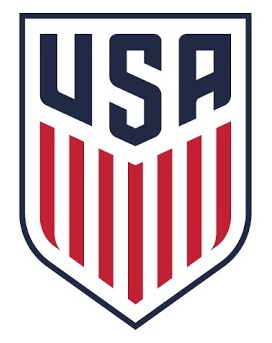 CHICAGO (Via U.S. Soccer) – The U.S. Under-23 Women's National Team fell to England, 2-0, in its second of three matches in La Manga, Spain. The USA was coming off a 2-0 victory against Japan on March 1.
The USA will face Norway on March 6 (Noon ET) to finish the trip. Fans can watch the game here.
The USA out-shot England 11-7, but it was the English who found the net twice in the first half. The first came in the 27th minute as Claudia Walker powerfully headed home a cross from Hannah Blundell from the right side.
+READ: U.S. U-20 Women's National Team storms past Norway U-19s 8-2
Mel Lawley doubled the lead in the 44th minute on a nice individual run into the left side of the penalty box before slotting her shot low into the right corner past diving U.S. goalkeeper Casey Murphy.
Following the trip to La Manga, the next event for the U.S. U-23 WNT will see the team take part in the Thorns Spring Invitational from March 26-April 1 in Portland, Oregon. The USA will take on three NWSL teams at Providence Park, playing the Houston Dash on Sunday, March 26 at 2:30 p.m. PT followed by Portland taking on Chicago at 5 p.m. PT. On Wednesday, March 29, Chicago takes on Houston at 5 p.m. PT and the USA will face the Thorns at 7:30 p.m. PT. The USA closes out the tournament against the Chicago Red Stars on Saturday, April 1 at 5 p.m. and Portland ends the tournament against Houston at 7:30 p.m. PT.
+READ: USA tops Honduras in PKs, wins CONCACAF U-20 Championship title
– U.S. U-23 Women's National Team Match Report –
Match: U.S. U-23 Women's National Team vs. England U-23 WNT
Date: March 4, 2017
Competition: Women's U-23 La Manga Tournament 2017
Venue: La Manga, Spain
Weather: 56 degrees; rainy and windy
Scoring Summary:   1       2          F
USA                             0      0          0
ENG                           2      0          2
ENG – Claudia Walker (Hannah Blundell)                  27th minute
ENG – Mel Lawley                                44
Lineups:
USA: 1-Casey Murphy; 5-Christina Gibbons (capt.), 25-Mandy Freeman, 20-Katie Naughton, 2-Samantha Witteman (10-Celeste Boureille, 58), 7-Ashley Sanchez (13-Kayla Mills, 80), 6-Tierna Davidson (17-Tyler Lussi, 69), 8-Morgan Andrews (19-Emily Ogle, 58), 4-Margaret Purce, 24-Savannah McCaskill (18-Danielle Weatherholt, 58), 9-Ashley Hatch
Subs not used: 3-Erica Skroski, 11-Arielle Ship, 12-Madalyn Schiffel, 14-Makenzy Doniak, 15-Adrienne Jordan, 16-Kristen McNabb
Head Coach: Laura Harvey
ENG: 1-Sophie Baggaley, 3-Jess Carter, 5-Gabby George, 12-Leah Williamson, 4-Aofie Mannion, 10-Beth England (16-Jodie Brett, 75), 15-Keira Walsh, 8-Jade Bailey, 2-Hannah Blundell, 19-Mel Lawley, 20-Claudia Walker (9-Freda Ayisi, 85)
Subs not used: 6-Molly Bartrip, 8-Jade Bailey, 13-Megan Walsh, 14-Abbey-Leigh Stringer, 17-Sarah Mayling, 18-Jenna Legg
Head Coach: Joel Roberts
Stats Summary: USA / ENG
Shots: 11 / 7
Shots on Goal: 8 / 5
Saves: 4 / 8
Corner Kicks: 4 / 0
Fouls: 9 / 7
Offside: 2 / 3
Misconduct Summary:
ENG – Mel Lawley                   58th minute
ENG – Keira Walsh                 87
Officials:
Referee: Catherine Eide (NOR)
Assistant Referee 1: Sonia Skjold-Kahn (NOR)
Assistant Referee 2: Rikke Melby (NOR)