U.S. U-17 Men's National Team opens World Cup Friday vs India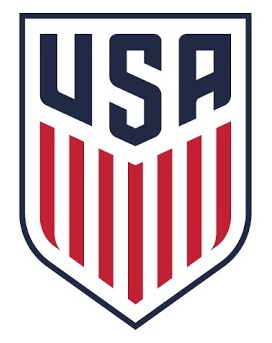 NEW DELHI (Via U.S. Soccer) – The U.S. Under-17 Men's National Team kicks off the 2017 FIFA U-17 World Cup on Oct. 6 against India at Jawaharlal Nehru Stadium in New Delhi, India. The match will air live on FOX Sports 2 and UNIVERSO at 10:30 a.m. ET.
In preparation for the tournament, the U.S. spent seven days in Dubai, United Arab Emirates for a pre-World Cup training camp before arriving to New Delhi on Oct 1. Now the team is focused on taking three points from a tough match against the hosts in what will be a raucous atmosphere Friday evening in New Delhi.
U.S. U-17 MNT Roster by Position (Club; Hometown)
GOALKEEPERS (3): Alex Budnik (Sockers FC; Arlington Heights, Ill.), Carlos Joaquim Dos Santos (S.L. Benfica; Philadelphia, Penn.), Justin Garces (Atlanta United FC; Miami, Fla.)
DEFENDERS (6): Sergiño Dest (Ajax; Almere-stad, Netherlands), Christopher Gloster (New York Red Bulls; Montclair, N.J.), Jaylin Lindsey (Sporting Kansas City; Charlotte, N.C.), James Sands (New York City FC; Rye, N.Y.), Tyler Shaver (New York City FC; Greenwich, Conn.), Akil Watts (Portland Timbers, Fort Wayne, Ind.)
MIDFIELDERS (6): George Acosta (North Carolina FC; Hollywood, Fla.), Taylor Booth (Real Salt Lake; Eden, Utah), Christopher Durkin (D.C. United; Glen Allen, Va.), Blaine Ferri (Solar Soccer Club; Southlake, Texas), Chris Goslin (Atlanta United FC; Locust Grove, Ga.), Indiana Vassilev (Unattached; Savannah, Ga.)
FORWARDS (6): Ayo Akinola (Toronto FC; Brampton Ont.), Andrew Carleton (Atlanta United FC; Powder Springs, Ga.), Jacobo Reyes (C.F. Monterrey; Houston, Texas), Bryan Reynolds (FC Dallas; Little Elm, Texas), Joshua Sargent (St. Louis Scott Gallagher Missouri; O'Fallon, Mo.), Tim Weah (Paris Saint-Germain F.C., Rosedale, N.Y.)
Tournament Format
The 2017 tournament begins in a group stage with 24 nations split into six four-team groups. After the initial round-robin play, the top two teams from each group, plus the four best third-place teams, advance to the Round of 16, where the single-elimination knockout games begin. In total, 52 games will be played to decide the 2017 FIFA U-17 World Cup champion.
2017 FIFA U-17 World Cup Group Pairings:
Group A: India (host), USA, Colombia, Ghana
Group B: Paraguay, Mali, New Zealand, Turkey
Group C: Iran, Guinea, Germany, Costa Rica
Group D: Korea DPR, Niger, Brazil, Spain
Group E: Honduras, Japan, New Caledonia, France
Group F: Iraq, Mexico, Chile, England
U.S. U-17 MNT's Group A Schedule:
Oct. 6, 10:30 a.m. ET: India vs. USA; Jawaharlal Nehru Stadium, New Delhi
Oct. 9, 7:30 a.m. ET: Ghana vs. USA; Jawaharlal Nehru Stadium, New Delhi
Oct. 12, 10:30 a.m. ET: USA vs. Colombia; Dr. DY Patil Stadium, Navi Mumbai
Sargent Brings Rare World Cup Experience
Josh Sargent, who most recently played in the 2017 FIFA U-20 World Cup, is set to become the second player in U.S. Soccer history to compete in both Men's youth World Cups in the same calendar year. The first to achieve the feat was Freddy Adu in 2003.
During the U-20 World Cup, Sargent had a breakout performance, earning the competition's Silver Boot with four goals and an assist. His two-goal performance in the team's opening group game against Ecuador went into the record books as he eclipsed Jozy Altidore as the youngest U.S. player to score at the FIFA U-20 World Cup at 17 years, 91 days. After scoring his fourth goal of the tournament in the Round of 16 against New Zealand, Sargent tied Taylor Twellman (1999), Eddie Johnson (2003), and Jozy Altidore (2007) for most goals scored by a U.S. player at a FIFA U-20 World Cup. Sargent was also a dominant force at the CONCACAF U-17 qualifying tournament in Panama, finishing third in the Golden Boot standings with five goals while also earning tournament Best XI honors. Sargent has worn the captain's armband for most of 2017 at the U-17 level and is expected to continue to lead his teammates in India.
Big Shoes to Fill at Center Back
U-17 MNT head coach John Hackworth recently spoke on the injury to defender AJ Vasquez, one of the team's staple center backs, who was ruled out of the FIFA U-17 World Cup after suffering a knee injury in a warm-up tournament during the summer.
"I want to mention the fact that we did have an injury to one of our key players, that's AJ Vasquez. He was hurt during the first game in the Czech Republic when we were playing Hungary and he was, for the last year and a half, such a key part of this team that it's going to be tough to replace him. Our whole team is very motivated to do well just because we feel such a deep connection to what he did for this group. There is a player and there are others too, but specifically AJ was such an important piece to our team going into it, and unfortunately, he was injured and won't be able to be with us."
Although Hackworth has made no mention of who might step in, whoever does replace Vasquez's center back role will certainly have some big shoes to fill.
Four New Faces
Although John Hackworth recalled 17 of his 20 CONCACAF Championship roster players to the World Cup, the four new faces to the 21-player World Cup roster could possibly to make an immediate impact, particularly on the starting lineup.
After making it clear that the void left at center back due to AJ Vasquez's injury would be extremely difficult to fill, New York City FC's Tyler Shaver may be the likely candidate to take the part. Shaver re-joins the team after tearing his PCL in the summer of 2016, an injury that saw the defender sidelined for nine months. Jacobo Reyes, a forward currently playing for C.F. Monterrey, was late find for Hackworth, after impressing during the team's international training camp in Argentina this past June. The versatile attacker is capable of playing anywhere across the front three and also in an attacking midfielder role. Another international player out of Ajax, Sergiño Dest was seen playing in the 2016 Nike Friendlies in a reserve role, and the talented, attacking outside back, will likely play a similar role in the World Cup behind the team's staple outside defenders, Jaylin Lindsey and Chris Gloster. Rounding out the crop of new faces is choice goalkeeper Alex Budnick, who will serve as the team's third goalkeeper behind Justin Garces and CJ Dos Santos.
USA vs. India Rematch
In its second match of the 2016 AIFF Youth Cup, the USA defeated India 4-0. Andrew Carleton, who assisted on two of the USA's four goals, was joined by World Cup roster players Sands, Ferri, Sargent and Acosta to see the field against India in 2016. The win would help propel the USA to the Cup Final, where the USA fell to South Korea in a.e.t. after ending the first 90 minutes 1-1.
India U-17 World Cup Roster by Position (Club/Club Country):
GOALKEEPERS (3): Sunny Dhaliwal (Toronto FC/CAN), Prabhsukhan Gill (AIFF Academy/IND), Dheeraj Moirangthem (AIFF Academy/IND)
DEFENDERS (6): Anwar Ali (Minerva Punjab FC/IND), Hendry Antonay (AIFF Academy/IND), Namit Deshpande (AIFF Academy/IND), Jitendra Singh (AIFF Academy/IND), Sanjeev Stalin (AIFF Academy/IND), Boris Thangjam (AIFF Academy/IND)
MIDFIELDERS (10): Rahul Kannoly (AIFF Academy/IND), Amarjit Kiyam (AIFF Academy/IND), Lalengmawia Lalengmawia (AIFF Academy/IND), Ninthoinganba Meetei (AIFF Academy/IND), Nongdamba Naorem (Minerva Punjab FC/IND), Abhijit Sarkar (AIFF Academy/IND), Mohammad Shahjahan (Minerva Punjab FC/IND), Komal Thatal (AIFF Academy/IND), Jeakson Thounaojam (Minerva Punjab FC/IND), Suresh Wangjam (AIFF Academy/IND)
FORWARDS (2): Rahim Ali (AIFF Academy/IND), Aniket Jadhav (AIFF Academy/IND)
USA History vs. U-17 World Cup Host Countries
Since the FIFA first U-16 World Championship in China PR in 1985, the USA has been faced with the challenge of matching up against the host nation five times, compiling a 2-3 record.
Most recently, in 2015, the USA entered its third and final group match against Chile. Tied for third with the host nation, both sides needed a win to advance to the Round of 16. The crowd of 19,321 at Estadio Sausalito in Vina Del Mar would power the home side to a 4-1 finish over a roster that included MNT standout Christian Pulisic and 2017 FIFA U-20 World Cup midfielders Tyler Adams, Luca de la Torre and defender Austin Trusty.
Before 2015, the USA was victorious against the host nation in 1999 (New Zealand, 2-1) and 1991 (Italy, 1-0). The U-17 MNT fell short against Ecuador in 1995 (0-2) and China PR in 1985 (1-3). The largest crowd the USA ever faced when drawn with the host nation was against China PR when 60,000 people packed Beijing's Workers' Stadium. Not to be ignored, Ecuador and New Zealand also had large crowds of 28,000 and 14,103 respectively.
At the 2017 World Cup, it has been estimated that the U.S. may see more than 40,000 fans ignite New Delhi's Jawaharlal Nehru Stadium on opening night.
An Eye On India's Danger Men
During the 2016 AFC U-16 Championship, India saw five different players each bag a single goal. Of the five players, four made the final World Cup roster: forward Aniket Anil Jadhav, midfielders Boris Singh Thangjam and Suresh Singh Wangjam, and defender Sanjeev Stalin.
How They Got Here
The USA finished second at the CONCACAF Under-17 Championship in Panama City, Panama, last April, scoring 20 goals while allowing six. The USA opened the tournament with a 5-0 win vs. Jamaica, led by a brace from Ayo Akinola and goals from Chris Durkin, Tim Weah, and Josh  Sargent.
The USA followed that result with four more wins, defeating Mexico (4-3) and El Salvador (1-0) to win the group. Wins over Honduras (3-0) and Cuba (6-2) in the classification stage earned a berth to the World Cup. In the final, a rematch against Mexico, the USA held a 1-0 advantage into stoppage time before seeing the game forced into penalty kicks on a 92nd-minute equalizer. Despite the USA converting four of its five attempts, Mexico converted on all five to take home the regional title.
Nine different players scored for the USA during the qualifying tournament. Golden Glove honoree Justin Garces, Jaylin Lindsey, James Sands, Chris Durkin, and Josh Sargent earned selections to the tournament's Best XI. Sargent's five goals and Akinola's four placed the pair in third and fourth, respectively, in the Golden Boot standings. Carleton and Weah each added a pair of goals, while Blaine Ferri, Bryan Reynolds Jr. and Indiana Vassilev also scored a goal apiece. Midfielder George Acosta led the team with three assists.
As the host country, India received an automatic berth at the 2017 FIFA U-17 World Cup. The team did however host and compete in the 2016 AFC U-16 Championship. Here's a look at their results:
Group Stage
Sept. 15
2-3 L vs. United Arab Emirates
Sept. 18
3-3 T vs. Saudi Arabia
Sept. 21
0-3 L vs. Iran
U-17 World Cup Pedigree
The USA had its best tournament showing in 1999 when future U.S. MNT stars DaMarcus Beasley and Landon Donovan led the team to a fourth-place finish after falling to Ghana in the Third-Place match. The game was played in front of a roaring crowd of nearly 16,000 at North Harbour Stadium in Auckland, New Zealand.
The USA has participated in 12 of the previous 13 U-17 World Cups, missing 2013's tournament in the United Arab Emirates. Including the team's run in 1999, the USA has made it out of the group stage eight times, reaching the Quarterfinals five times (1991, 1993, 1999, 2003, 2005).
Over 46 matches in its 12 runs at the U-17 World Cup, the USA has posted a 16-23-7 record with the most success coming against Italy, defeating the Azzurri twice (1991, 2005).
India is making their first ever appearance at the U-17 World Cup. The only other FIFA recognized tournament that The Blue Tigers have participated in is the Olympic Football Tournament, where the nation played in the 1948, 1952, 1956 and 1960 editions.
Hackworth in Charge for a Third World Cup
Entering his third World Cup at the helm of the United States' U-17 team, head coach John Hackworth (2005, 2007, 2017), ties John Ellinger (1999, 2001, 2003) with the most all-time head coaching appearances in the U-17 World Cup. Hackworth now trails only Roy Rees, who coached two U-17 World Cups (1991, 1993) after leading two teams (1987, 1989) in the previous U-16 edition.
Hackworth's 2005 squad, which included current U.S. MNT stars Jozy Altidore and Omar Gonzalez, finished atop its group after going undefeated against Korea DPR (3-2), Italy (3-1) and Ivory Coast (1-1). In their quarterfinal matchup against Netherlands, the USA fell 2-0 in a hard-fought game that saw five cautions and two players sent off.
Two years later, Hackworth brought his 2007 U-17 side back to the World Cup, leading the team to a second-place finish in its group. In the Round of 16, the USA was matched up against a tough Germany squad that sent the USA home with 2-1 defeat.
Hackworth made clear his intentions of how far he expects his team advance to, at minimum, in the 2017 tournament:
"I think we would be very disappointed if we didn't reach, at a minimum, the final eight. But, in reality, our approach is always just to take it one step at a time. You have to manage the group stage. You have to get out of your group and that is difficult in a World Cup. We have some challenges with the group of opponents we have. We don't want to look past it. Because we've been successful the past two years the expectation is to go there and ultimately be a team that can compete for the World Cup. It's something all of us have talked about internally since the start of the cycle."
Jawaharlal Nehru Stadium
The USA opens its two Group A games at Jawaharlal Nehru Stadium in New Delhi. The third and final group match will be played at Dr. DY Patil Stadium in Navi Mumbai.
The Jawaharlal Nehru Stadium (JLNS) in New Delhi is one of three FIFA U-17 World Cup India 2017 stadiums to be named after Jawaharlal Nehru, who was India's first Prime Minister (1947-1964), and one of the nation's main political figures during and after the struggle for independence. The Jawaharlal Nehru Stadium is the fourth largest multipurpose stadium in India, with a capacity of 58,000. It was built in 1982 for the Asian Games and renovated completely for the 2010 Commonwealth Games. It also hosted the 1989 Asian Championships in Athletics.
Amazingly, situated in the venue is the "Phoota Gumbad", a tomb believed to belong to Tughlaq dynasty. The monument has survived over seven centuries, and has been saved for posterity due to its historical significance.