U.S. Soccer grants fan members two representatives on National Council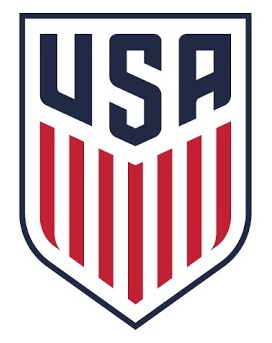 CHICAGO (Via U.S. Soccer) – U.S. Soccer's National Council has awarded supporters in U.S. Soccer's Membership Program a vote on the Council. The addition of supporter representation on the National Council is intended to give Members (officially referred to in the by-laws as Individual Sustaining Members) a voice in determining U.S. Soccer's governing matters and was approved via a by-law amendment during U.S. Soccer's 2017 Annual General Meeting last March.
U.S. Soccer Members will elect two (2) representatives to the National Council, with each representative serving a two-year term. The two representatives will attend the U.S. Soccer Annual General Meeting (AGM) and vote in the National Council Meeting.
Members who serve as supporter representatives on the National Council will vote on U.S. Soccer governing authorities including:
The election of the President and Vice President of the Federation
Approval of the budgets of the Federation
The adoption of amendments to the articles of incorporation and bylaws of the Federation
Affirming actions of the Board of Directors for the past year and all other matters before the National Council
Supporters who desire to run as a candidate to become a Member representative must be active within U.S. Soccer's Membership Program at Silver status or higher, be at least 18 years of age and will be subject to a background check. Members may not be dual representatives i.e. a member of the U.S. Soccer Youth Council and an Individual Sustaining Member.
To initiate a candidacy, members must submit their application to U.S. Soccer no later than 11:59pm PT on Friday, September 8. Those who meet the requirements will be placed in an online poll open to all active members for fourteen days. The five candidates with the most votes will be selected to serve on the newly formed Fan Council, which will then select the two Member Representatives, as well as two alternates, to attend the AGM and vote at the National Council meeting.
Each year, the AGM agenda will be sent the Fan Council no later than 30 days before the event. Prior to the agenda being sent, the Fan Council will meet via web video conference to discuss Membership priorities and select the representatives and alternates who will attend the AGM. After the agenda has been distributed, U.S. Soccer leadership will reach out to the representatives and alternates to talk through all the topics Members will vote on. U.S. Soccer will be available for general questions about the AGM; however, the Fan Council will make all voting decisions on its own.
All U.S. Soccer Members have the ability to support the growth of soccer and be a part of the Federation's mission to make soccer, in all its forms, the preeminent sport in the United States.