U-17 USMNT musters only 1 total goal in anemic FIFA U-17 World Cup performance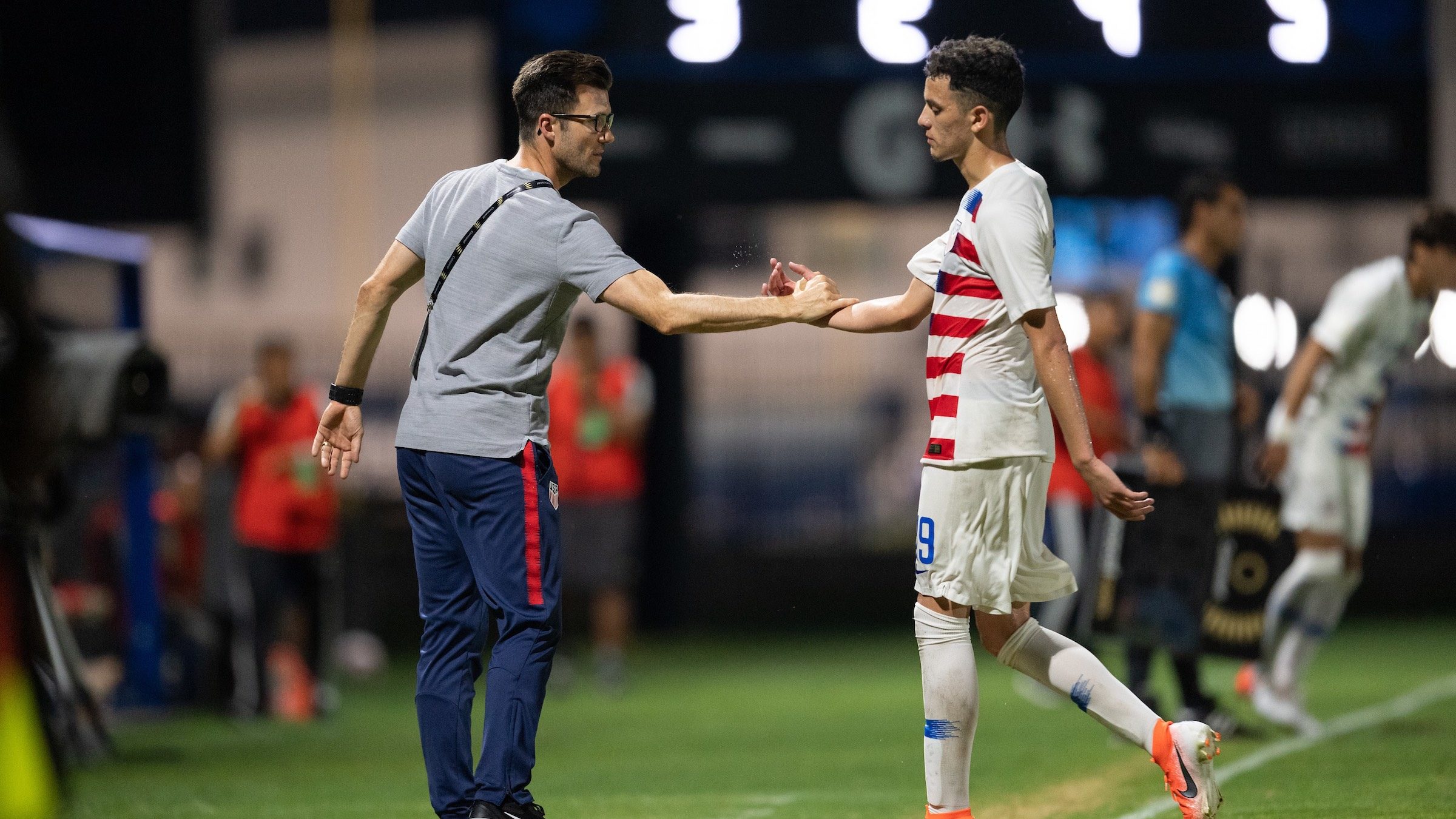 By Quinn Casteel
SoccerWire Managing Editor
To put it mildly, the U.S. U-17 Men's National Team had a disappointing performance at the 2019 FIFA U-17 World Cup.
In a tournament where 16-of-24 teams earn advancement to the knockout stage, failing to move beyond the group stage would be a sizable disappointment in itself. But not only did the USA find itself among the eight teams on the outside looking in for the Round of 16, they finished last in Group D with an anemic offensive performance, finding the net just once in three games.
Just a few months removed from a promising effort at the CONCACAF U-17 Championship, where the USA placed 2nd behind Mexico, expectations entering the FIFA U-17 World Cup were that the Americans would, at the very least, flash some of the offensive firepower that they showcased in May.
Albeit against lesser competition, the USA largely dominated the CONCACAF U-17 Championship as they earned World Cup qualification, fueled by prolific goal scoring from Giovanni Reyna (6 goals), Gianluca Busio (5 goals), Alfonso Ocampo-Chavez (4 goals), Griffin Yow (4 goals) and Ricardo Pepi (3 goals).
However, despite having all five of their leading scorers from that impressive qualification effort on the roster for the World Cup in Brazil, the USA sputtered on the global stage in one of the event's toughest groups. After opening the World Cup with a shocking 4-1 loss to Senegal, the USA earned their only point of the event in a 0-0 draw against Japan, and then crashed out with a 4-0 blowout loss to the Netherlands.
The USA's only goal at the U-17 World Cup came in the 3rd minute of their opening game against Senegal, as they took an early lead before conceding 4 unanswered scores. After that, the Americans went scoreless in their next 267 minutes of group play.
See below for a look at the USA's woeful numbers at the U-17 World Cup, where head coach Raphael Wicky's side was outscored 8-1 and placed 23rd out of 24 teams:
USA Offensive Woes at FIFA U-17 World Cup:
1 total goal in 3 games
267 straight minutes without a goal, after scoring in 3rd minute of opening game
10 total shots on goal over the course of 3 Group D games
14 corner kicks earned in 3 games (opponents earned 21)
Held just 45.5% of possession over their final 2 games against Japan and the Netherlands, after out-possessing Senegal (57% to 43%) in their opening match