Todd Plourde named Iona College women's soccer head coach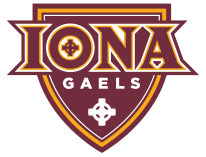 NEW ROCHELLE, NY (Via Iona College) – Director of Athletics Matthew Glovaski announced the appointment of Todd Plourde as the new head coach of the Iona College women's soccer program.
Plourde comes to New Rochelle with 14 years of Division I college coaching experience, including the past 12 years as an assistant at Yale University.
"We are very enthusiastic to have Todd join the Iona College family," says Glovaski. "Gael Nation can look forward to a very successful coach who will bring his winning culture into the women's soccer program. We look forward to Todd's experience leading to Iona's success in the near future."
"Thank you President Nyre, Matt Glovaski and the search committee for trusting me with the position of head women's soccer coach at this wonderful institution.  I will do everything in my power not only to make the Gaels an elite team, but to ensure each of our student-athletes have a positive experience." Plourde said, "My wife Laurie, my daughters Kassidy, Rylee, Aubrey and Kyra, and my son Bryce, are all looking forward to joining the Iona College family"
+READ: ECNL Alums account for two-thirds of 2019 NWSL Draft class
Plourde began his tenure with the Bulldogs in 2006 after spending two seasons as an assistant coach at Manhattan College. With Yale, he oversaw the day-to-day operations, including practice planning, talent instruction and identification, fundraising, budget planning and leadership of other members on staff.
During his 12 years in New Haven, Plourde helped the Bulldogs to ten seasons of seven or more wins and nine seasons with a winning record. Yale finished top three in the Ivy League five times, including two second-place finishes in 2007 and 2009. Multiple student-athletes took home postseason accolades under Plourde, highlighted by 2009 Ivy League Player of the Year Becky Brown. He also mentored three Ivy League Rookies of the Year, one Defensive Player of the Year and one Offensive Player of the Year.
Plourde returns to the MAAC after spending two seasons as an assistant at Manhattan. During his time in Riverdale, he helped the program improve in short time from two wins to 12 wins.
While with Yale, the Connecticut Olympic Development Program invited Plourde to serve as a coach. From 2008-2014, he identified and educated top young soccer athletes in the state. The Olympic Development Program pools together the best players and coaches to compete against other ODP programs in the region and across the nation.
+READ: Which youth clubs had the most U.S. Youth WNT call-ups in 2018?
Since 2009, Plourde has been a member of the Elite Clubs National League (ECNL) advisory board and Founder Club. The organization is a platform with the goal of elevating the level of competition through improved coaching standards, appropriate athletic competitive identification, and the creation of safe and developmental learning environments for athletes.
Plourde served as the head of operations of the Elm City Express professional soccer team in 2016. The program plays in the NPSL and won the league's national championship in its first year of existence.
Plourde graduated from Quinnipiac University in 1994 with a degree in Marketing. He played soccer for the Bobcats and was a team captain as a junior and senior. As a student-athlete, he was an All-Northeast 10 Selection. Plourde has also enrolled and completed the NSCAA national coaching diploma.
Testimony About Todd Plourde
"Todd is one of the best recruiters in the country which will help him turnaround the Iona program quickly. His experience coaching at Yale and in the club world will provide him with the tools necessary to make an immediate impact in the MAAC. The future is definitely bright for the Gaels." – David Nolan (Head Coach at Georgetown)
"Todd Plourde is an exceptional leader and an extraordinary person. His people skills are second to none. He has helped in great measure to build an outstanding soccer program for Yale. I'm very confident he'll do the same for the Iona Gaels." – Tom Beckett (Retired Athletic Director At Yale University)