Sophia Smith named U.S. Soccer Young Female Player of the Year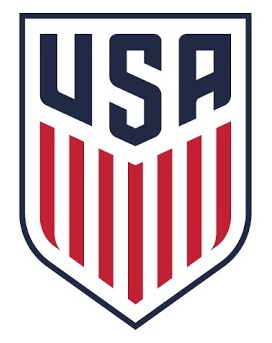 CHICAGO (Via U.S. Soccer) – U.S. U-20 Women's National Team forward Sophia Smith has earned U.S. Soccer Young Female Player of the Year honors for 2017.
Smith, a high school senior who hails from Windsor, Colorado, plays her club soccer for the Real Colorado U-18/19 Development Academy. She has scored 16 goals for her club so far this season.
The 17-year-old Smith had the rare distinction of scoring for three different U.S. National Teams this year. In February, she scored for the U-18 WNT against England and Norway. For the U-20 WNT, she scored against Norway (twice), Germany (twice), France, Japan and England (twice). For the U-23 WNT, she scored against Norway as well as the game-winner against the Portland Thorns.
+READ: Julie Ertz Voted 2017 U.S. Soccer Female Player of the Year
A member of the 2016 Under-17 Women's World Cup Team, the speedy and elusive forward has become a key player for the U-20 WNT during the first year of its two-year cycle as she helps the squad work towards the goal of qualifying for the 2018 FIFA U-20 Women's World Cup. She tied for the team-lead in goals this year with eight and has played in 19 total international matches this year – the most of any player in any age group, including the senior WNT – over four Youth National Teams. She earned three caps for the U-23s, her first 11 for the U-20s, two for the U-19s, and three for the U-18s. She also earned valuable experience this year during her first call-up to the full U.S. Women's National Team, training with the senior side during April friendlies against Russia, but did not earn cap.
"I'm very honored and humbled to be receiving this award and am sincerely thankful for all the opportunities that U.S. Soccer has provided to me," Smith said. "Seeing all the players that have won this award before just gives me even more motivation to keep getting better and working even harder to continue pursuing my soccer dreams. I'm very blessed to have the opportunity to play with such talented players, who are also great friends and people in general, and I owe a lot to my National Team and Real Colorado coaches. We all push each other to be better every day."
Smith garnered 48.5% of the vote. Defender Tierna Davidson, a Stanford sophomore who helped lead the Cardinal to the NCAA championship this fall, finished second.
A new voting process for the Best of U.S. Soccer awards was put into place in 2014. Votes are collected from respective National Team coaches, National Team players who have earned a cap in 2017, American soccer league (MLS, NASL and NWSL) head coaches, select media members, former players and administrators. Players cannot win the Young Male or Young Female award more than once.