Region III teams advance to US Youth Soccer National Presidents Cup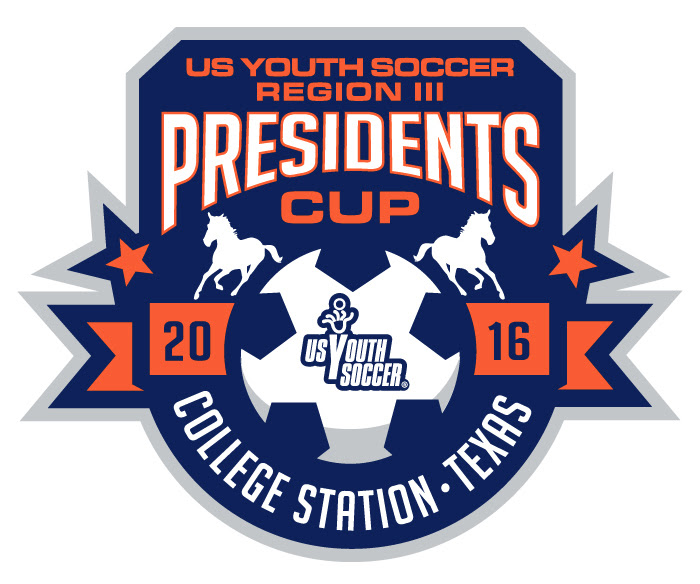 Schedules, Scores and Standings
COLLEGE STATION, Texas (Via US Youth Soccer) — US Youth Soccer has announced the 2016 US Youth Soccer Region III (South) Presidents Cup champions, crowned Sunday in College Station. The winning teams in the Under-13 through Under-17 Boys and Girls age groups advance to the 2016 US Youth Soccer National Presidents Cup, July 14-17 in Tulsa, Okla.
The Region III Presidents Cup provided more than 110 teams with a fun environment to play in a competitive field of teams — as evidenced by the fact each Region III state association had at least one team advance to the tournament's semifinals.
After several exciting finals on Sunday, North Carolina came away with four Region III Presidents Cup titles — the most of any state association. North Texas and South Texas each saw two teams capture their respective championship, while Tennessee and Florida claimed one title apiece.
2016 US Youth Soccer Region III Presidents Cup Champions:
Age Group
Team
Hometown
Under-13
Girls
02 CSA Charlotte Torsion
Charlotte, N.C.
Under-13
Boys
02 CASL Juniors Red South
Raleigh, N.C.
Under-14
Girls
McAllen United Angels
McAllen, Texas
Under-14
Boys
Superior SC Aztecas 02
Fort Worth, Texas
Under-15
Girls
00 JASA Coastal Surge Black
Jacksonville, N.C.
Under-15
Boys
FC Bachmanlake
Dallas, Texas
Under-16
Girls
Greeneville Galaxy Select
Greeneville, Tenn.
Under-16
Boys
99 FSC Force Premier
Fayetteville, N.C.
Under-17
Girls
Dynamo STX Academy
McAllen, Texas
Under-17
Boys
The Soccer Pit Cobras
Immokalee, Fla.
South Texas Youth Soccer Association hosted the Region III Presidents Cup, and the other 11 State Associations represented included Alabama, Arkansas, Florida, Georgia, Louisiana, Mississippi, North Carolina, Oklahoma, South Carolina, Tennessee and North Texas.