Quarterfinal, semifinal host locations named for CONCACAF Gold Cup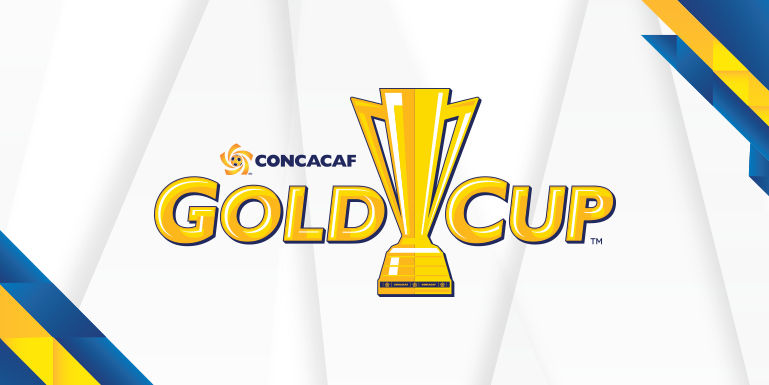 MIAMI – CONCACAF announced Tuesday four metropolitan areas in the United States as host locations for the quarterfinal and semifinal rounds of the 2017 CONCACAF Gold Cup, which will kick off July 7 at Red Bull Arena in Harrison, New Jersey.
Philadelphia and Phoenix (Glendale, Arizona) have been scheduled for quarterfinal doubleheader dates, while Los Angeles (Pasadena, California) and Dallas (Arlington, Texas) will each host a semifinal.
Those four markets join the California Bay Area in hosting the decisive rounds of this year's continental championship, after Levi's Stadium in Santa Clara was named earlier this month as the venue for the July 26 final.
"With the announcement of the knockout round venues, we complete the picture of world class stadiums for this year's Gold Cup," said CONCACAF General Secretary Philippe Moggio. "We know these host cities and the stadiums themselves will provide the atmosphere and facilities to match the enthusiasm of the fans they will welcome this summer."
CONCACAF also revealed that 2017 Copa Centroamericana champion Honduras will head Group A, joining the United States (Group B) and Mexico (Group C) as the seeded nations.  Honduras will feature in the Gold Cup opening doubleheader July 7 in the New York-New Jersey area, as well as group matches in Houston (July 11) and Dallas (July 14).
The assigned groups and full schedule will be announced on March 7, during a special event held at Levi's Stadium.
The schedule for the knockout-round matches are as follows:
Quarterfinals 1 & 2 (July 19) – Philadelphia, Lincoln Financial Field (Philadelphia, Pennsylvania
Quarterfinal 3 & 4 (July 20) – Phoenix, University of Phoenix Stadium (Glendale, Arizona)
Semifinal 1 (July 22) — Dallas, AT&T Stadium (Arlington, Texas)
Semifinal 2 (July 23) — Los Angeles, Rose Bowl (Pasadena, California)
Final (July 26) — Bay Area, Levi's Stadium (Santa Clara, California)
Eleven of the twelve Member Associations scheduled to participate have qualified for this year's tournament.  Those national teams are: Canada, Costa Rica, Curacao, El Salvador, French Guiana, Honduras, Jamaica, Martinique, Mexico, Panama and the United States.  Haiti and Nicaragua will face off in a home-and-away play-in series during the FIFA match dates in late March to decide the last participating Member Association for the tournament.
Taking place every two years, the CONCACAF Gold Cup is the official national team championship of North America, Central America and the Caribbean. This year's event will be broadcast live in the United States on FOX and Univision networks, transmitted on radio in Spanish by the Futbol de Primera network, and broadcast by additional rights partners in countries around the world.
2017 CONCACAF Gold Cup Host Cities & Venues 
Seeded Nations
Group A: Honduras; Group B: United States; Group C: Mexico
Group Stage Venues & Dates
July 7, Group A – NY/NJ – Red Bull Arena (Harrison, NJ)
July 8, Group B – Nashville – Nissan Stadium (Nashville, TN)
July 9, Group C – San Diego – Qualcomm Stadium (San Diego, CA)
July 11, Group A – Houston – BBVA Compass Stadium (Houston, TX)
July 12, Group B – Tampa Bay – Raymond James Stadium (Tampa, FL)
July 13, Group C – Denver – Sports Authority Field (Denver, CO)
July 14, Group A – Dallas – Toyota Stadium (Frisco, TX)
July 15, Group B – Cleveland – FirstEnergy Stadium (Cleveland, OH)
July 16, Group C – San Antonio – Alamodome (San Antonio, TX)
Knockout Round Venues
Quarterfinal – July 19 – Philadelphia – Lincoln Financial Field (Philadelphia, PA)
Quarterfinal – July 20 – Phoenix – University of Phoenix Stadium (Glendale, AZ)
Semifinal – July 22 – Dallas – AT&T Stadium (Arlington, TX)
Semifinal – July 23 – Los Angeles – Rose Bowl (Pasadena, CA)
Final – July 26– Bay Area – Levi's Stadium (Santa Clara, CA)