NWSL announces former NHL executive Jessica Berman as new commissioner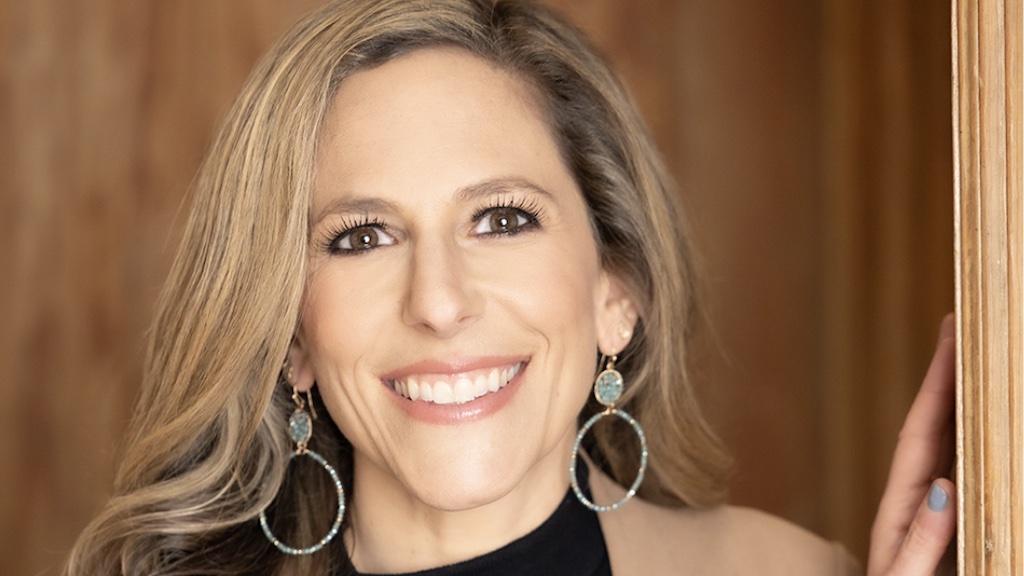 CHICAGO – The National Women's Soccer League announced today that Jessica Berman has been named the league's next commissioner.
Berman will oversee all operations of the league with a focus on supporting players on and off the pitch, working with NWSL clubs to continue to build on the positive momentum of the league's growing audience, and collaborating with NWSL partners to create the most engaging and entertaining fan experience.
The search committee of the NWSL board of governors included Angela Hucles (ACFC), Mike Golub (POR) Chris Long (KCC), Sophie Sauvage (RGN) and Mark Wilf (ORL). The Players' Commissioner Search Committee was comprised of Crystal Dunn, Kaylie Collins, Jane Campbell, Bri Visalli, Nicole Barnhart, Emily Menges, Tori Huster and Executive Director Meghann Burke. The board was assisted by James and Company, one of the world's premier executive search firms.
"We're thrilled to have Jessica serve as the next commissioner of the NWSL as we embark on our 10th season of play," said Sauvage. "This process was incredibly collaborative throughout and we want to thank the players for their involvement. Jessica's extensive professional background, her commitment to elevating diverse voices in the sports industry, and her vision for the future of our league, made her the right fit for this incredibly important position."
"I'm honored to be the next commissioner of the NWSL and grateful to the owners for their confidence in me," said Berman. "Working on behalf of, and in partnership with, our players is my number one priority. Having been involved in professional sports for many years, I know how critically important a genuine partnership with players is for us all to be successful and continue to grow. The successful conclusion of the league's first-ever CBA with our players is the perfect foundation from which to build that partnership, and I am grateful for Marla Messing's leadership in getting that done."
Berman is set to begin her four-year term as commissioner on April 20, 2022. To ensure a smooth transition, Messing will continue her role as interim CEO until May 31, 2022.
Messing joined the league in October 2021. During her five-month tenure, she is credited with negotiating and launching a joint investigation with the NWSLPA, resolving the Washington Spirit ownership situation, and overseeing the sale of the club for a record $35 million, completing the league's first-ever collective bargaining agreement, and restoring confidence in the long-term prospects of the league among its myriad constituencies.
"I want to thank Marla for the incredible work she did on behalf of our league and the players we collectively serve," said Wilf. "To have joined the league at that moment in time, and accomplished all that she did, is a testament to Marla's professionalism and character. We would not be where we are today, positioned for a second decade of growth, without Marla's involvement and we're grateful that she's agreed to remain involved going forward."
Burke stated: "A strong commissioner is vital to the future growth of NWSL. In this process, the Players' Commissioner Search Committee focused on finding a candidate who understood that the strength and success of players and our union is integral to the success of NWSL. The Players Association would like to thank the board of governors for agreeing to include players in the selection process and for giving thoughtful consideration to our feedback. We support the selection of Commissioner Berman and look forward to working alongside her to achieve the common goal of building an NWSL that sets the global standard for women's professional soccer."
A seasoned sports executive, Berman joins the NWSL after two and a half years serving as deputy commissioner and executive vice president of business affairs at the National Lacrosse League. During her time with the NLL, Berman's responsibilities included overseeing team services, operations, marketing and communications, broadcast and content, community engagement, human resources, and league governance.
"We want to thank Jessica for the exemplary work and the leadership she has provided us during her tenure with the NLL," Matt Hutchings, COO and EVP at Kroenke Sports & Entertainment and chair of the NLL board of governors. "While we are disappointed to see her leave, we know she will always be a friend and supporter of our league and the sport. We look forward to seeing her progress personally and professionally for years to come and wish her the best of luck."
Prior to her time with the NLL, Berman spent 13 years with the National Hockey League, first serving as vice president and deputy general counsel for the organization before becoming vice president of community development, culture and growth and executive director of the NHL Foundation. In her role as Deputy General Counsel, she was involved in collective bargaining negotiations, and was a key contributor in creating and executing the NHL's labor strategy during the 2012 talks.
Berman's later roles with the league focused on bolstering the sports experience for NHL and hockey enthusiasts around the globe. This included implementing a positive, inclusive, community-friendly approach across the league and working to increase access to hockey at all levels of the game. In addition, Berman oversaw the design and execution of the NHL's corporate social responsibility goals and initiatives, an area she is particularly passionate about.
A graduate of the Fordham University School of Law, Berman also worked as an associate at Proskauer Rose LLP in the labor and employment sector where she represented several employers in collective bargaining negotiations, arbitrations, mediations and litigations, and worked on pro bono cases involving domestic violence, sexual assault and military matters.
Berman completed her undergraduate studies at the University of Michigan in Ann Arbor, Michigan, graduating with a degree in Sports Management and Communications. During her time at Michigan, Berman was involved with the men's hockey and football programs as an assistant in the sports information office. While completing law school, she served as editor-in-chief of the Fordham Sports Law Forum and was an associate editor of the Urban Law Journal.
Berman has earned several distinctions throughout her sports career. She was named to Sports Business Journal's 40 under 40 list in 2014. She currently sits on the Sports Lawyers Association Board of Directors, the University of Michigan Sport Management Advisory Board, the Fordham Sports Law Forum Board of Advisors, Sports Innovation Lab Women Executive Network, the Vice Chair of SIGA America Advisory Board and is a founding member of the Pro Sports Assembly, an organization dedicated to promoting diversity & inclusion in the professional sports industry.
A Brooklyn, New York native, Berman resides in Larchmont, New York, with her two sons and two rescue dogs.