North Carolina Courage face Chicago Red Stars on Sunday in 2019 NWSL Championship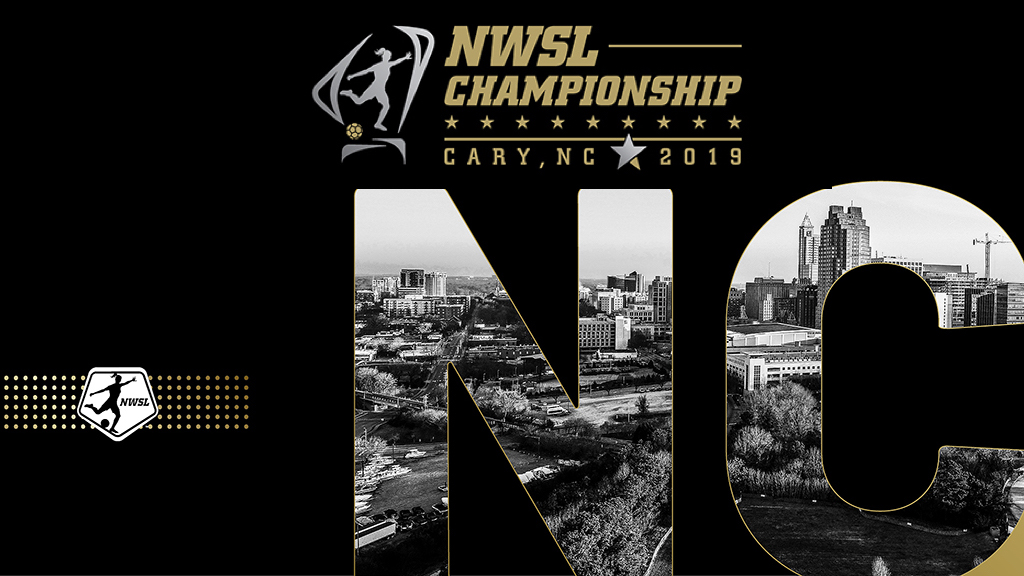 NWSL CHAMPIONSHIP
NORTH CAROLINA COURAGE VS. CHICAGO RED STARS
SAHLEN'S STADIUM AT WAKEMED SOCCER PARK
SUNDAY, OCT. 27 – 3:30 PM ET
WATCH: ESPN
LIVE UPDATES: @THENCCOURAGE, #NWSLCHAMPIONSHIP
Cary, N.C. (Oct. 25, 2019) – Appearing in the NWSL Championship match for the third straight year since relocating to Cary in 2017, the North Carolina Courage will attempt to become the second team in league history to win consecutive NWSL titles when hosting the Chicago Red Stars on Sunday at 3:30 p.m. at Sahlen's Stadium at WakeMed Soccer Park.

The Courage, who won last year's championship by defeating Portland Thorns FC 3-0 at Providence Park, could also become the first NWSL team to win a league title on its home field with a win on Sunday.
A familiar foe, Chicago is facing the Courage in the postseason for the third straight year, having lost to the Courage in consecutive semifinals. However, the Red Stars secured their first-ever appearance in the NWSL Championship last Sunday with a 1-0 home win over Portland thanks to an eighth-minute strike from Golden Boot winner Sam Kerr. On the same day, the Courage remained unbeaten at their home ground, earning a 4-1 semifinal victory over Reign FC in extra time as right back Heather O'Reilly, forward Crystal Dunn and midfielder Debinha each scored goals.
For the third straight year, the Courage won the NWSL Shield, going 15W-5L-4D (49 points) with a +31 goal differential as the team broke its own single-season goal record with 54 tallies. Leading the charge was forward Lynn Williams, whose 12 goals were the second-most in the league. Forward Kristen Hamilton also ranked third in the NWSL with nine goals in just 1,313 minutes. Courage midfielder Debinha and left back Jaelene Hinkle finished second and third on the NWSL's assist leaderboard with seven and six helpers, respectively.
Chicago, coached by longtime boss Rory Dames, finished second in the league table with a 14W-8L-2D (44 points) record. Led by arguably the most precise striker in the world, the Red Stars once again relied on Kerr, an Australia international, up top. For the third straight season, Kerr led the NWSL in scoring with 18 goals. On the season, Kerr had a hand in 23 of Chicago's 41 goals, as she also recorded five assists.
A star-studded affair, Sunday's matchup will feature nine of the 11 players on the NWSL Players Association's Team of the Year, with seven (Williams, Hamilton, Debinha, Dunn, Hinkle, Denise O'Sullivan and Abby Erceg) coming from the Courage and two (Kerr and Casey Short) from Chicago.
While the Courage have won consecutive semifinal matches against Chicago, Riley's team is searching for its first win against Chicago in 2019. The two teams played to a 1-1 draw in Cary in the season opener in April before Chicago earned home wins in May and July.
Last Time Out
Ninety minutes weren't enough to determine a winner between the Courage and Reign FC last Sunday, despite right back Heather O'Reilly's go-ahead penalty kick in the 88th minute. After Reign FC's Ifeoma Onumonu equalized three minutes into stoppage time, the NC Courage kept their composure and scored the game's final three goals in extra time thanks to midfielder Debinha, an own goal by Reign FC's Lauren Barnes and forward Crystal Dunn.
"When you give up a late goal like that, it can affect the psyche of a team," NC Courage head coach Paul Riley said. "I told them at the end of the game, 'It's a mighty challenge.' It was kind of a hole we put ourselves in, but you only get better by being in those types of holes. They showed a lot of character in overtime."
Players to Watch 
North Carolina Courage – #8 Denise O'Sullivan
Part of a team that sent seven players to the FIFA Women's World Cup this past summer, it was O'Sullivan who earned the team's MVP honors for a second straight year. The Republic of Ireland international is a key catalyst in the midfield for the Courage and serves key purposes for head coach Paul Riley. Known for her high work rate, O'Sullivan is exceptional at closing down opponents and her high pass completion percentage helps move things along offensively for the Courage. O'Sullivan scored the game-winning goal against the Chicago Red Stars to send her team to the 2017 NWSL Championship.
Chicago Red Stars #12 Yuki Nagasato
All eyes will understandably be on forward Sam Kerr when Chicago approaches the final third. But an equally important factor to focus on is where the services to Kerr will come from. Nagasato, the NWSL's assist leader, is a player the Courage will need to slow down to be successful on Sunday. Nagasato also ranked second on the Red Stars with eight goals in the regular season.