No. 12 Virginia men's soccer rolls to 3-1 win over James Madison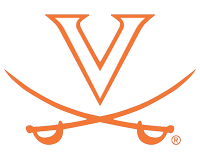 HARRISONBURG, Va. (Via University of Virginia) – The No. 12 Virginia men's soccer team put together a dominating performance in rolling to a 3-1 win over James Madison Monday evening in front of a near-capacity crowd at Sentara Park in Harrisonburg. The contest was Virginia's 2016 road opener.
Edward Opoku (So., Rye, N.Y.), Sergi Nus (So., Barcelona, Spain) and Pablo Aguilar (Jr., Guatemala City, Guatemala) each scored for Virginia (2-0-1). Opoku also added an assist. Goalkeeper Jeff Caldwell (Jr., Todd, N.C.) was strong once again and stopped five shots for the Cavaliers.
"I thought from the first minute to the 90th minute, outside of their late penalty kick which was a little disappointing, it was as dominant of a performance on the road, especially in-state, that I can remember," Virginia head coach George Gelnovatch said. "I give our guys a lot of credit. We talked about being patient, especially early on, and we struck quickly with a dangerous Edward Opoku, and JJ (Jerren Nixon Jr.) came in and made a big difference. The guys had a lot of patience and when it was time to strike, they did a great job."
It making its first trip to Harrisonburg since Sept. 25, 1991, Virginia extended its unbeaten streak against the Dukes (0-4-0) to 18 matches (17-0-1), dating to a 1980 defeat.
The teams each took nine shots in the match, while JMU held a 7-3 edge in corner kicks.
Just over a minute after being denied on an Opoku one-on-one opportunity, Virginia cashed in on its next chance in the 21st minute. Daniel Barir (So., Copenhagen, Denmark) slipped a beautiful ball into the box to open up Opoku, who initially was denied from 12 yards out by JMU goalkeeper Kyle Morton, but Opoku collected the rebound and ripped it past Morton for his second goal of the season.
The Cavaliers' speed up top again paid dividends in the 40th minute as Jerren Nixon Jr (Fr., Atlanta, Ga.) tracked down a downfield ball inside the box and was taken down by a JMU defender to earn a penalty kick. Nus then stepped to the spot and buried the penalty for his first goal at Virginia.
UVA pushed its lead to 3-0 in the 58th minute when Opoku sent a pass from the right flank to the top of the box to Aguilar, who fired a low, bouncing shot through traffic that was perfectly placed just inside the far post. It marked Aguilar's first goal of 2016.
JMU broke up the shutout in the 89th minute on a Toby Appleton penalty kick.
Virginia opens ACC play on Saturday (Sept. 10) at No. 21 Wake Forest. Game time is 7 p.m.