Midwest Regional League announces new governing structure, rebranding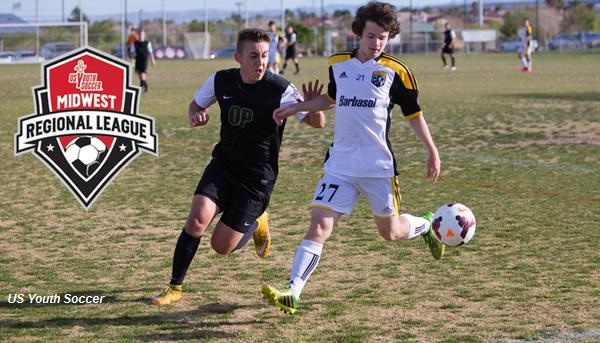 FRISCO, Texas (Via US Youth Soccer) — The US Youth Soccer Midwest Regional League (MRL) has announced a new governing structure that will further increase the influence of club leaders within the league. In addition to the governing changes, the MRL is also unveiling a new simple look that is in line with the overall US Youth Soccer Regional League rebranding.
The MRL, which consists of 1,266 teams in the Under-13 through Under-18 Boys and Girls age groups, is introducing a change of structure to encourage continued growth in the operations and competitive level of the league and its divisions. The new governing structure will include three working committees and will allow for technical professionals and club leaders from the 14 State Associations of US Youth Soccer Region II to provide input on various subjects to help guide the league's long-term vision and maximize the benefits of member clubs.
"We have many great clubs and teams in the MRL, and the club leaders and directors of coaching have the knowledge, passion and vision to help the league continue in the right direction," MRL Commissioner Paul Luchowski said. "Any changes to the league present the greatest impact to the clubs, coaches and players, which is why it's essential to have direct input from club leaders when discussing competition structure, as well as the league's future."
+PDF: 2015-16 MRL Committee Members
In addition to the change in governing structure, the MRL is introducing a new logo to replace the previous version that has been in use since 2004. The new logo incorporates a new distinguished look shared by other US Youth Soccer Regional Leagues, creating a common recognizable brand for the top leagues in each region.
Additional MRL updates include…
The development of additional MRL-hosted events, with an emphasis of events tailored for collegiate scouting
MRL information directly on USYouthSoccer.org, including team info, referee info, scores and standings, league calendars and MRL history
An online store, which is expected to launch during the 2015-16 season
Player patches to celebrate league involvement
The MRL is open to clubs who are a member of Illinois, Indiana, Iowa, Kansas, Kentucky, Michigan, Minnesota, Missouri, Nebraska, North Dakota, Ohio South, Ohio North, South Dakota or Wisconsin US Youth Soccer State Associations.
The MRL features three tiers — Premier I, Premier II and First Divisions — to ensure the highest level of meaningful competition among the teams. The league provides an opportunity for the most competitive teams in the Midwest to play each other on a scheduled basis while also competing for placement in the prestigious US Youth Soccer Regional Championships, as well as automatic qualification into the US Youth Soccer National League.