Javier Decima named associate head coach for Fairfield soccer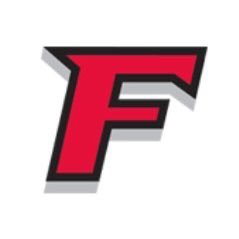 FAIRFIELD, Conn. (Via Fairfield University) – Javier Decima, who served an assistant coach since 2010, has been named Associate Head Coach of the Fairfield University men's soccer program .
"I am delighted that Javi has been rewarded for his years of hard work," Fairfield Men's Soccer Head Coach Carl Rees said. "He has overseen all aspects of student-athlete recruitment, academic and athletic development, as well as budgeting and scheduling. He is a loyal and qualified partner and has been instrumental in the betterment of our program."
Decima is heavily involved in all aspects of Fairfield's program. Some of the more specific tasks include academic development of student athletes; assistance in game situations; overseeing the goalkeeper training and assisting the head coach with session planning and field set up; lead recruiting of potential student athletes and handling administrative responsibilities associated with the program.
Decima's influence has showed dividends, as two of Fairfield's goalkeepers – Michael O'Keeffe and Matt Turner – have gone to play at the pro level. From 2010 to 2012, he worked with O'Keeffe, who became a three-time All MAAC Conference 1st team selection. O'Keeffe was awarded the MAAC 2011 Defensive Player of the Year and placed on the MAAC All-Tournament team. In 2012, he received a call up to the New Zealand Men's National Team for 2012 OFC Nations Cup. O'Keeffe was also selected for the New Zealand team that participated in the 2012 Summer Olympics in London. He signed a pro contract with Team Wellington in New Zealand ASB Premiership in 2014.
In 2014, Turner was awarded the NCAA Statistical Champion for Best Save Percentage and Shutout Percentage in the Nation. He was also selected to All-MAAC Conference tournament team. In 2015 he was named All MAAC Conference second team. Matt signed a contract with MLS side New England Revolution in 2015 and earned a role as the team's starting goalkeeper.
Decima spend two years at Ulster Community College playing under Hall of Fame coach George Vizvary. During his stay there, he won a Region 15 title and placed 3rd in the 2001 National Junior College Tournament. After Ulster CC, Decima transferred to the University of Bridgeport. At Bridgeport, he won an ECAC championship and was selected to the NYCAC 2nd team in 2003 and 1st team in 2004. He was also recognized as ADIDAS All-Region Team in 2004.
He is currently the goalkeeper coach for Beachside of Connecticut a USSDA club. He is also the co-founder of Keepermax Goalkeeper Academy.
Decima is a native of Buenos Aires Argentina. He graduated from the University of Bridgeport with a BS in Psychology and was a GA for two years on the men's soccer staff and earned his Master's Degree in counseling. He holds NSCAA Advanced National Goalkeeping Diploma and NSCAA National Diploma.