USWNT players file discrimination complaint against U.S. Soccer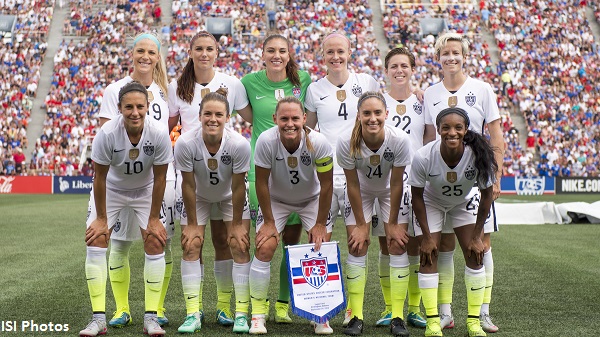 The U.S. Women's National Team opened up a new front in their simmering battle with U.S. Soccer on Thursday morning, filing a federal wage discrimination complaint against the federation with the Equal Employment Opportunity Commission.
Technically submitted by the world champions' five most recognized players – Carli Lloyd, Alex Morgan, Megan Rapinoe, Becky Sauerbrunn and Hope Solo – on behalf of the Women's National Team Players Association, the USWNT's players union, the brief refers to the federation's 2015 financial statements, which show dramatic increases in revenue from USWNT activities in 2015 and project that the women's squad will garner more than $8 million more than the U.S. Men's National Team in fiscal year 2017.
+READ: U.S. Soccer releases annual budget figures; reveals USWNT as cash cow
The WNT allege that despite drawing this substantial cash bonanza, they are paid a fraction of their male counterparts, and also receive inferior treatment in terms of travel (business class vs. coach) and working conditions (many WNT games are played on synthetic surfaces, while this is almost never the case with the MNT).
The women note that even as world champions, they are often paid less for winning than the men are paid for losing. Due to the differences in the men's and women's professional soccer landscapes, WNT players are signed to full-time contracts with the federation, while MNTers are full-time employees of their respective pro clubs whose national-team compensation is based on call-ups and appearances as well as wins and other performance-based bonuses.
As a result of Thursday's filing, the EEOC is now expected to conduct a six-month investigation into whether the federation pays its female employees (ie, players) less than its male ones for the same work, a potential violation of the Equal Pay Act.
"We've proven our worth over the years, just coming off a World Cup win. The pay disparity between men and women is just too large, and we want to continue to fight."

— Carli Lloyd
The WNT players union has for months been locked in contentious negotiations with federation officials over their collective bargaining agreement, which expired some time ago but has been extended via a memorandum of understanding. Disagreement over the terms of that document have already led to USSF legal action last month seeking to prevent the players from keeping the option of going on strike this year, a busy time on the team's calendar highlighted by their pursuit of yet another gold medal at the Summer Olympics in Rio de Janeiro.
+READ: U.S. Soccer sues U.S. Women's National Team's union: What you need to know
The players rolled out a savvy public-relations push in coordination with their legal filing, with Morgan, Lloyd, Sauerbrunn and Solo appearing on NBC's Today Show alongside their attorney, high-powered sports litigation veteran Jeffrey Kessler.
"I've been on this team now for a decade and a half, and I've been through numerous CBA negotiations and honestly, not much has changed," said Solo during the interview with host Matt Lauer. "We continue to be told that we should be grateful just to have the opportunity to play professional soccer and to get paid for doing it. In this day and age, it's about equality."
Kessler, who has earned fame for his role in a multitude of momentous sports law cases including McNeil v. the NFL, the antitrust trial which brought on the establishment of free agency in professional American football, told FourFourTwo that the EEOC filing is a direct result of USSF's hard line in CBA talks.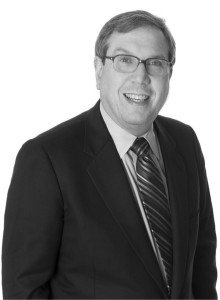 "The reason the players have filed is because the USSF has made it clear that they will not consider equal pay in the negotiations for a new agreement," said Kessler. "So whether or not there's an existing agreement, they won't ever agree to make a change to give us the right salary. And the players have been very patient and have concluded they have to bring a case."
U.S. Soccer released the following statement in response to Thursday's EEOC filing:
"We understand the Women's National Team Players Association is filing a charge with the Equal Employment Opportunity Commission against U.S. Soccer. While we have not seen this complaint and can't comment on the specifics of it, we are disappointed about this action. We have been a world leader in women's soccer and are proud of the commitment we have made to building the women's game in the United States over the past 30 years."
The EEOC's investigation will not be completed until after the Olympics. But the increasingly confrontational tone from both sides of the CBA negotiations may be a sign that a strike or other work stoppage is becoming more likely.
Intrsting move by #USWNT w EEOC. Always been hard to figure out revenue side of USSF. This opens books & equally imp, no legal fee 2 do so.

— Julie Foudy (@JulieFoudy) March 31, 2016
"We've proven our worth over the years, just coming off a World Cup win," Lloyd told Lauer. "The pay disparity between men and women is just too large, and we want to continue to fight. The generation of players before us fought, and we want to continue the fight."