FC Cincinnati forms transatlantic partnership with Bundesliga club TSG Hoffenheim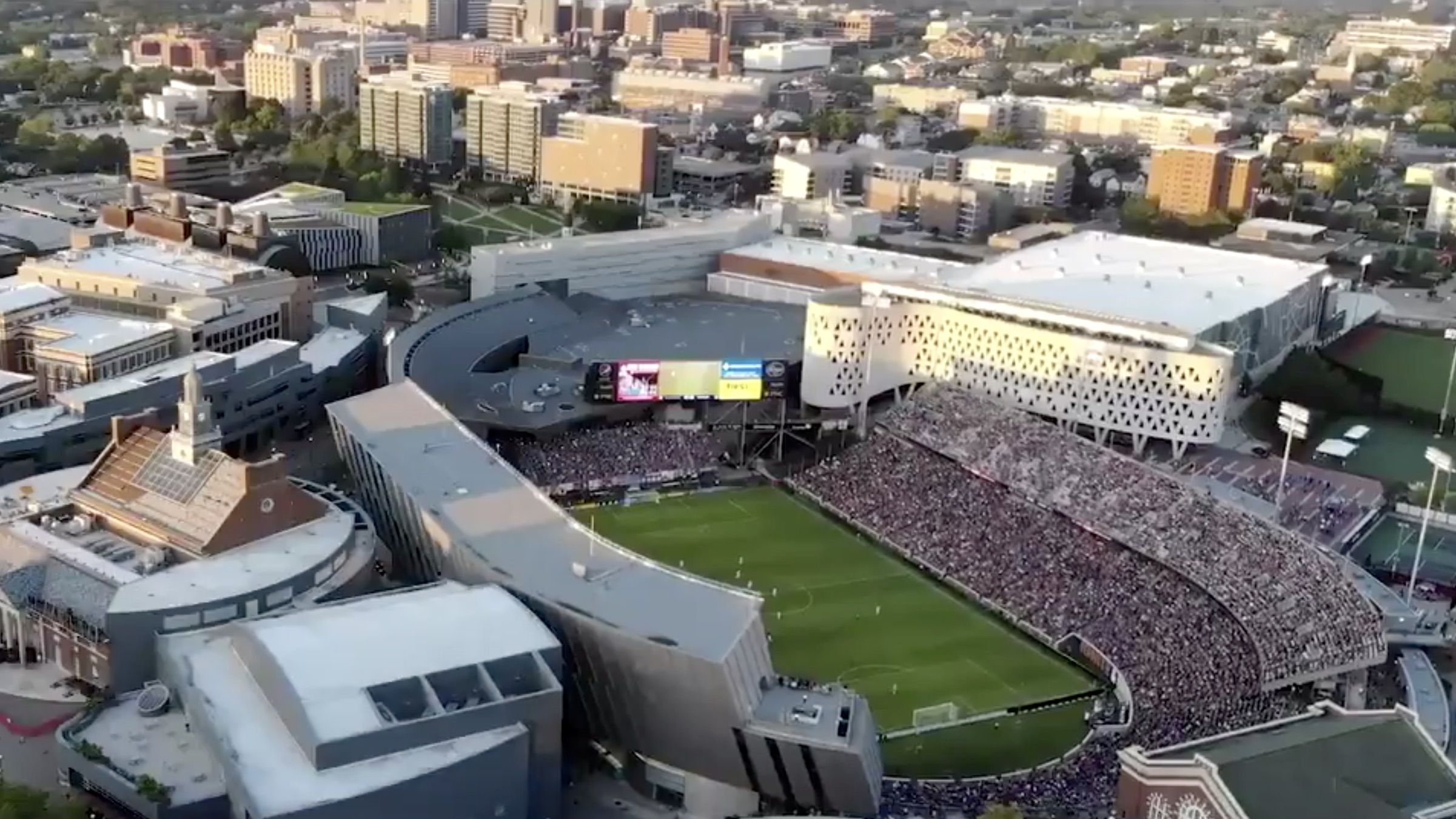 CINCINNATI – Major League Soccer's FC Cincinnati have formed a transatlantic partnership with Bundesliga club TSG Hoffenheim. This joint effort with the German side marks the first time FC Cincinnati have collaborated with another top-division club in another country.
The partnership envisions that both clubs collaborate in an open-source style framework to advance development and social progress in four areas of focus – knowledge, talent, business and brand/corporate social responsibility. The ultimate goal of the partnership is to build resources, create new opportunities and open up new revenue potentials for both clubs.
"This is an exciting day for FC Cincinnati, we're so pleased to have this partnership with Hoffenheim," FC Cincinnati President Jeff Berding said. "These are two clubs who prioritize innovation in decision making, both on the pitch and in the front office. We view this partnership as a terrific opportunity to identify new opportunities and to augment our existing resources.
"We look forward to pursuing joint ventures on the business side and in the community that allow for both clubs to grow and build value not only in their respective markets and countries, but also globally."
🇺🇸 Strength in Unity 🇩🇪

We are thrilled to announce a transatlantic partnership with @Bundesliga_EN club, @tsghoffenheim(@tsghoffenheimEN). #FCCincy

— FC Cincinnati (@fccincinnati) September 25, 2020
"I think a partnership with FC Cincinnati and Hoffenheim is the right fit because innovation is a driving force in how the two clubs operate," FC Cincinnati General Manager Gerard Nijkamp said. "This is a relationship that will be beneficial to both clubs not only on the pitch, but also off the pitch.
"I believe as an organization, we can learn a lot from Hoffenheim with their experience in the Bundesliga, and they too can learn from us as a growing club in Major League Soccer."
Through this partnership, FC Cincinnati and TSG Hoffenheim will exchange best practices to the betterment of both clubs. The two organizations will combine efforts to create greater efficiency in both sporting and business operations. Some highlights of the partnership will include a mutual exchange in scouting efforts, a sharing in utilized technology and a reciprocal evaluation of the clubs' methodologies in philosophy and sports performance.
Additionally, the partnership will mutually benefit each organization in terms of talent development opportunities for both players and staff alike. Unique playing and training opportunities will be provided to players from each club, while staff will have opportunities to exchange knowledge on training methods, talent identification and player development.
With both clubs having a strong community focus, efforts revolving around social and environmental responsibility within the clubs' existing framework will be an important element in this partnership. FC Cincinnati and TSG Hoffenheim will look at opportunities to create social responsibility projects and work together to promote social advancement in a number of areas.
"We are delighted to have gained a cooperation partner in the USA's growing football market," TSG Hoffenheim managing director Dr. Peter Görlich said. "Many shared values connect us with FC Cincinnati, including a commitment to social responsibility, a clear focus on elite-level sport and a consistently innovative approach.
"We are striving for a wide-ranging partnership that will not only focus on the football academies and the mutual exchange of innovations, but will also bolster our companies with a brand and image exchange."
"Cincinnati are an innovative club, who are currently building a fantastic new stadium," TSG Hoffenheim director of football Alexander Rosen said. "MLS is a highly interesting environment, as more and more young talents from the US are making their mark in the European leagues.
"I am convinced that we will be able to profit from one another in various different ways. Looking ahead, it is possible that a player exchange between the two clubs may develop."
FC Cincinnati will be back in action on Saturday, Sept. 26, when they will play New York City FC at Red Bull Arena.