Fall 2018 High School All-America Teams announced (Girls)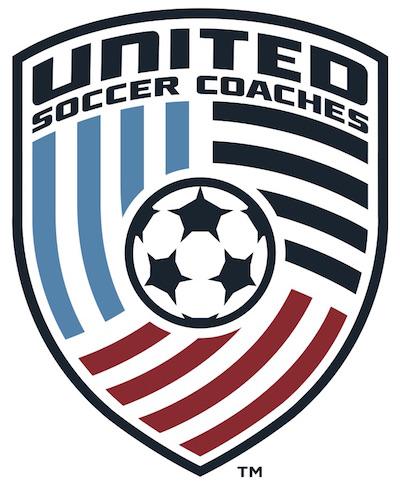 KANSAS CITY, Mo. (Via United Soccer Coaches) – United Soccer Coaches announced on Monday the association's High School Boys and Girls All-America Teams for the 2018 fall season.
Among the 125 High School All-Americans (68 boys, 57 girls), nine girls earn All-America recognition for a second time in their high school careers and one, Jessica Mazo from Saint Joseph High School in Trumbull, Conn., is earning All-America honors for the third time.
Players on this year's United Soccer Coaches High School All-America Teams will be recognized for their accomplishments at the All-America Ceremony & Reception on Saturday, Jan. 12, 2019 at McCormick Place West in Chicago in conjunction with the 2019 United Soccer Coaches Convention.
In addition to today's All-America Teams announcement, the 2018 United Soccer Coaches Fall Boys and Girls High School All-Region Teams have been posted in the "Awards Central" section of UnitedSoccerCoaches.org.
2018 United Soccer Coaches Fall High School Girls All-America Teams
| | | | | |
| --- | --- | --- | --- | --- |
| Pos. | Name | Class | School | City, State |
| K | Allie Augur* | Sr. | North Branford High School | North Branford, Conn. |
| K | Heather Hinz | Sr. | Our Lady of Good Counsel High School | Olney, Md. |
| K | Katherine McElroy | Sr. | Brookline High School | Brookline, Mass. |
| K | Megan Plaschko | Sr. | Eagan High School | Eagan, Minn. |
| D | Ashley Barron | Sr. | Notre Dame Academy | Toledo, Ohio |
| D | Brianna CoCo* | Sr. | Bedford High School | Bedford, N.H. |
| D | Julia Dorsey | Sr. | McDonogh School | Owings Mills, Md. |
| D | Hannah Gallegos | Sr. | Sandia High School | Albuquerque, N.M. |
| D | Chloe Landers | Jr. | Glastonbury High School | Glastonbury, Conn. |
| D | Cameron Nelson | Sr. | Liberty High School | Renton, Wash. |
| D | Samantha Smith | Sr. | Whitman Hanson Regional High School | Whitman, Mass. |
| D | Emily Speidel | Sr. | Carmel High School | Carmel, Ind. |
| D | Grace Todd | Sr. | Worthington Christian High School | Worthington, Ohio |
| M | Mia Asenjo | So. | Valley Stream South High School | Valley Stream, N.Y. |
| M | Diana Benigno | Jr. | Beavercreek High School | Beavercreek, Ohio |
| M | Katie Cox* | Sr. | Granville High School | Granville, Ohio |
| M | Kelsey Delola | Sr. | Baldwinsville High School | Baldwinsville, N.Y. |
| M | Caitlin Donovan | Jr. | Conestoga High School | Berwyn, Pa. |
| M | Louisa Essuman | Jr. | The Hotchkiss School | Lakeville, Conn. |
| M | Jessica Garziano | Sr. | Half Hollow Hills High School East | Dix Hills, N.Y. |
| M | Alexis Goins | Sr. | Fairfield Senior High School | Fairfield, Ohio |
| M | Anna Haddock | Jr. | Greenwood High School | Bowling Green, Ky. |
| M | KK Haug | Sr. | The Blake School | Minneapolis, Minn. |
| M | Taylor Huff | So. | Madison Comprehensive High School | Mansfield, Ohio |
| M | Jenna Kemp* | Sr. | Houston High School | Germantown, Tenn. |
| M | Kasandra Krul | Sr. | Camden Hills Regional High School | Rockport, Maine |
| M | Jessica Mazo** | Sr. | Saint Joseph High School | Trumbull, Conn. |
| M | Kelli McGroarty | Jr. | Eastern Regional High School | Voorhees, N.J. |
| M | Colleen McIlvenna | Sr. | Summit Country Day School | Cincinnati, Ohio |
| M | Victoria McKnight | Sr. | Vestal High School | Vestal, N.Y. |
| M | Lauren Mertz | Sr. | Upper Saint Clair High School | Pittsburgh, Pa. |
| M | Jacey Miller | Sr. | Blue Mountain High School | Schuylkill Haven, Pa. |
| M | Kayla Mingachos | Sr. | Immaculate High School | Danbury, Conn. |
| M | Jane Olcott | Sr. | Winston Churchill High School | Potomac, Md. |
| M | Lexi Rothmann* | Sr. | Norwell High School | Norwell, Mass. |
| M | Claire Wilkinson | Sr. | Hamilton Southeastern High School | Fishers, Ind. |
| F | Nicoletta Anuci | Sr. | Archbishop Alter High School | Kettering, Ohio |
| F | Catherine Barry | Jr. | Tabor Academy | Marion, Mass. |
| F | Therese Belnap | Jr. | Arlington Memorial High School | Arlington, Vt. |
| F | Bailey Clark | Sr. | Chippewa High School | Doylestown, Ohio |
| F | Claudia Dipasupil* | Sr. | Northern Highlands Regional High School | Allendale, N.J. |
| F | Alicia Donley* | Sr. | Pickerington North High School | Pickerington, Ohio |
| F | Megan Donnelly | So. | Pine-Richland High School | Gibsonia, Pa. |
| F | Ashley Durik | Sr. | Sacred Heart Academy | Louisville, Ky. |
| F | Olivia Freitas* | Sr. | La Salle Academy | Providence, R.I. |
| F | Gabby Hollar* | Sr. | West Liberty-Salem High School | West Liberty, Ohio |
| F | Kristina Kelly* | Jr. | Camden Hills Regional High School | Rockport, Maine |
| F | Paige LaBerge | Sr. | Manchester High School Central | Manchester, N.H. |
| F | Corinne Lyght | So. | Scotch Plains Fanwood High School | Scotch Plains, N.J. |
| F | Madison Michaud | Sr. | Presque Isle High School | Presque Isle, Maine |
| F | Maria Nelson | Sr. | Medina High School | Medina, Ohio |
| F | Anna Podojil | Sr. | Indian Hill High School | Cincinnati, Ohio |
| F | Emily Stevens | Sr. | Salem Hills High School | Salem, Utah |
| F | Ada Tempert | Sr. | Mercy High School | Baltimore, Md. |
| F | Leah Wengender | Sr. | Spencerport High School | Spencerport, N.Y. |
| F | Allie Winstanley | Sr. | Noble and Greenough School | Dedham, Mass. |
| F | Cara Young | Sr. | Houston High School | Germantown, Tenn. |
* Asterisks indicate number of previous All-America selections