Eddie Lima departs as Technical Director of Vienna Youth Soccer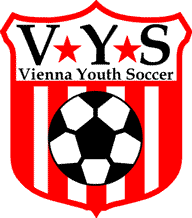 VIENNA, VA (Via Vienna Youth Soccer) – Vienna Youth Soccer, Inc. ("VYS") announced today that it is seeking a new Technical Director after it was unable to reach a contract renewal agreement with Eduardo Lima. Eduardo, or "Eddie" as he is better known, has been a fixture at VYS soccer since he was hired over four years ago as VYS' first Technical Director, and leaves a legacy of programs which have raised the level of play for both VYS house and travel players.
During Eddie's tenure as Technical Director, VYS adopted a single-minded focus on player development that vastly improved the experience and quality of play throughout the club in both recreational and travel leagues. Eddie expanded programing to include "Friday Night Lights" pick-up games for all VYS players and coaches, the highly successful crossover program, popular summer camps, and abundant year-round opportunities for coaches to further their education and for players to develop their technical skills and love of the game.
"We are extremely grateful for everything that Eddie has done for VYS," said VYS President Mike Allen. "His passion and tireless work on behalf of our players and club has created a strong soccer foundation that will benefit VYS for years to come. On behalf of everyone in the Vienna soccer community I want to thank him for all of his contributions."
When Eddie first joined VYS in 2011, VYS had 736 players on 55 travel teams. Through his leadership, the academy structure that serves as the foundation of the VYS travel program today was born and has now grown to 71 teams and over 950 players. "Eddie's vision for the travel academies and his philosophy of player development has been instrumental in raising the level and quality of play throughout the VYS travel program," said VYS Vice-President of Travel Ryan Phair. "I have enormous respect for what Eddie has been able to accomplish in such a short period of time. Having worked with Eddie and seen him up close with the kids on the field, I have been able to witness first-hand just how much of a positive impact he has had on all of the coaches and players within the VYS soccer family."
With respect to recreation programs, Eddie helped to develop and organize one of the most successful house programs in the area, with over 2,900 players participating each season. He was known not just for teaching soccer skills, but also for emphasizing the importance of character and the value of unstructured play. "Eddie worked very hard with the VYS coaches and trainers to make sure that they were building character in our players as well as promoting soccer philosophies that would develop their creativity and love of the game," said Margaret Kerfoot, Past VYS President. "His dedication and commitment to our club will be missed."
VYS has begun a search for its next Technical Director.