ECNL College Impact: Big 12 Conference
RICHMOND, VA (Via ECNL) – The Elite Clubs National League College Impact series catalogs the impact the ECNL has had on college women's soccer since its founding in 2009, which has increased every year.
The ECNL College Impact is measured by the number of ECNL alumni that have moved on to collegiate soccer, and by their contribution to collegiate athletic conferences all over the United States.
+Read: ECNL College Impact – Big Ten Conference
The ECNL College Impact for the Big 12 includes all players currently active on Big 12 rosters:
177 ECNL alums are currently playing in the Big 12 Conference – 63 percent of the total players in the Conference.
Big 12 Co-Offensive Players of the Year Michaela Abam is an ECNL alum.
Big 12 Freshman of the Year Cyera Hintzen is an ECNL alum.
73 percent of the 2016 Big 12 All-Freshman Team are ECNL alum and 14 Players on the 2016 Big 12 First Team and Second Team are ECNL alum.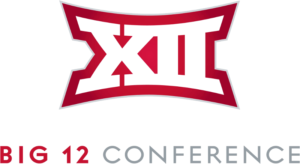 The Big 12 Conference includes Baylor University, Iowa State, Kansas University, Kansas State University, Oklahoma University, Oklahoma State University, Texas Christian University, the University of Texas, Texas Tech University, and West Virginia University.
With the majority of the conference, and the majority of the conference honorees, it is clear where the future Big 12 stars are playing youth soccer.
See below for all of the ECNL Alums being recognized by the Big 12 Conference for All Conference First Team, Second Team and All-Freshman Team:
| | | |
| --- | --- | --- |
| Name | ECNL Club | College |
| Raegan Padgett | AHFC | Baylor |
| Lauren Watson | Challenge SC | Texas Tech |
| Lauren Piercy | D'Feeters SC | Baylor |
| Cyera Hintzen | Dallas Sting | Texas |
| Emma Heckendorn | Dallas Sting | TCU |
| Gwennie Puente | Dallas Sting | Texas Tech |
| Jordie Harr | Dallas Sting | Texas Tech |
| Julie James | Dallas Sting | Baylor |
| Natalie Calhoun | Dallas Sting | Oklahoma State |
| Tori Bowman | Dallas Sting | Oklahoma |
| Michelle Prokoff | Eclipse Select SC | TCU |
| Jaci Jones | FC Dallas | Oklahoma State |
| Paige Welch | Lonestar SC | Oklahoma |
| Hannah Cade | Minnesota Thunder Academy | Iowa State |
| Jade King | Real Colorado | Texas Tech |
| Kristina O'Donnell | San Juan SC | Oklahoma |
| Jemma Cota | SC Del Sol | Oklahoma |
| Rachel Ressler | SC Del Sol | Oklahoma |
| Addisyn Merrick | Sporting Blue Valley | Kansas |
| Michaela Abam | Texas Rush | WVU |
| Liz Keester | TSC Hurricane | Oklahoma |