Disney World Championships berths on the line at Jefferson 3v3 Open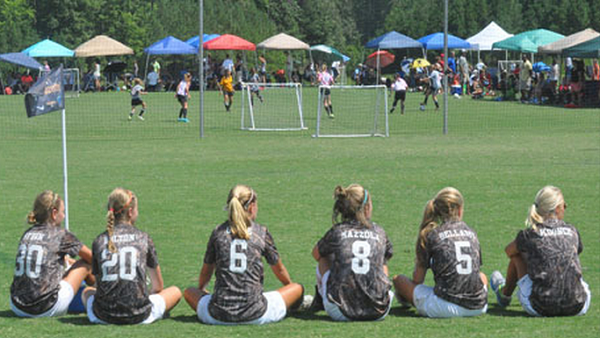 Schedule: Travel / Adult | Recreational
(Via Richmond Strikers) – The Richmond Strikers are hosting the 2015 Jefferson 3v3 Open this weekend at West Creek Complex, where travel, recreational and adult teams will compete for berths in the 2016 Disney 3v3 World Championships.
This year's event includes youth teams from U-7 up to U-16 in recreational divisions and U-8 to U-18 in travel divisions. Adult divisions range from Men's Open, Men's Over 35, Coed and Women's Open. The top four teams in each division advance directly to the Disney 3v3 World Championships, held at the ESPN Wide World of Sports Complex in Orlando, Florida from January 16-18, 2016.
More than 100 teams are playing in the Jefferson 3v3 Open, with rosters comprising up to six players each. Teams include groups of friends and neighbors playing casually, as well as recreational and travel teammates preparing for the upcoming fall season.
+Read: Jefferson Cup adds Memorial Day Boys Showcase for 2016
Along with being a chance for friendly competition during the dog days of summer, the pace of play in 3v3 matches adds an element of precision for players looking for an additional edge during their off-season training, says Richmond Strikers Tournament Director John Faircloth.
"The majority of the teams are getting ready for preseason, and this is a good opportunity get numerous touches they get on the ball with how fast the pace the game is," Faircloth said. "This is kind of the last hurrah with summer coming to an end, and players can really benefit a lot going into the season with the experience of playing 3v3."
Matches at the Jefferson 3v3 Open are conducive to being high scoring with small-sided 30-by-40 yard fields. Goal dimensions are 4-by-6 feet and there are no goalkeepers. The tournament runs from Saturday, August 15 to Sunday, August 16 with every team being guaranteed four games, and may play as many as five 24-minute games.
Preliminary games are on Saturday, with playoff and consolation rounds taking place Sunday.