Bridgette Andrzejewski caps strong club, high school season with NSCAA honor
McDonogh School in Owings Mill, Maryland have seen another one of their players earn national recognition, as midfielder Bridgette Andrzejewski was named High School Girls Player of the Year by the National Soccer Coaches Association of America this fall.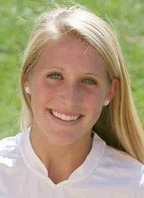 It is a reward for the junior who led McDonogh to a perfect 15-0 season and a state championship in the Maryland Interscholastic Athletic Association with the Eagles, and caps a successful turnaround that has seen her regain her place in the U.S. Women's Under-18 National Team pool after some time away from the program.
She also made a change on the club scene too, as she decided to turn out for Match Fit Academy in New Jersey at the start of last year despite living a good haul to the south in Lutherville, Maryland. She is now a key contributor to Match Fit's Under-18s team in the ECNL, despite not having joined the team until relatively recently.
"She played against us from Under-10s, Under-11s on and she was always a problem for us playing against her," Match Fit ECNL Under-18s head coach Jordan Raper told SoccerWire.com. "She got to the point where she fell out the cycle for the national team and we got talking to her and a couple of the girls that know her from national camp were talking to her, and she just wanted to push herself to the next level.
"So she started playing with us last year as a discovery player, and then this year she came to us and told us she wanted to train with the boys team and play for us full-time. So this year she's playing for us full-time and she's been magical for us. She's been with us for a couple of years."
For Raper, to see one of his players honored nationally by the NSCAA for her high school play is a good feeling, especially as it is not something that happens very often.
"It's awesome," he said. "Obviously, it's not something that is a regular occurrence at any good team, but it's something that we've had a few players getting some recognition, but this is obviously the kind of icing on the cake for us.
"She's been back in the national team fold this year for the first time for a couple of cycles, and she's playing lights out and it's really cool for the other girls in the club to be able to look up to somebody who's done as much as she's done and continues to be a really hard-working player."
+READ: Connor Smith earns NSCAA Player of the Year nod after stellar McDonogh career
A versatile player who can play either up front or in the midfield, Andrzejewski has an innate ability to find the net, reflected in her 32 goals and 11 assists for McDonogh. She has also replicated this form in the ECNL for Match Fit, and brings plenty more to the table than just goalscoring.
"For me, she combines pace and power, looking at her you don't always see the power but she's got it," Raper said. "She's very hard to get off the ball and very tenacious with hard work and this innate ability to score goals.
"At the high school level it's going to be a little different, but she can do it at the top level as well. We play her at attacking midfield [for Match Fit], and she's tireless and always scores goals. At this level, that's tremendous. What I've always seen about her is that she can score goals from anywhere, anytime, any spot, it doesn't matter. That's what really is impressive about her.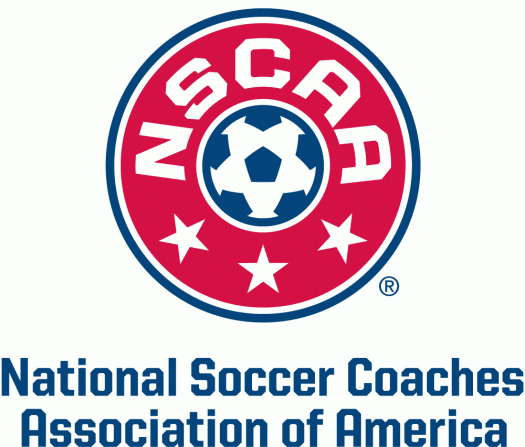 "She also works so hard from the first minute to the last, she's got a great engine and you usually don't combine those two things so it's been pretty cool to see her up there with Hannah Turner, who's another national team player, having those two play alongside each other has been great."
With another year left in her high school and ECNL career, Andrzejewski has already made plans for her future by committing as a sophomore to play college soccer for the University of North Carolina. She joins a Tar Heels program rich in history, and Raper believes it will be the perfect fit for the young star as she moves into the next level.
+READ: 22 players recognized as NSCAA Players of the Year 
"She was heavily recruited across the country, especially on the East Coast," he said. "I think for her it just was the best fit as a school, off the field, and also the style [UNC head coach] Anson Dorrance plays and where he wanted to play her.
"It just kind of fit into her mentality, she wants to play and compete all the time, and his competitive cauldron approach and formation that he plays, and the fact that he wants the girls to hunt the ball all game just fits right into her mentality. I think she looked at other players and gave them serious consideration, but I think UNC was always her first choice."
With so much in her future, and a Division I college career beckoning, Andrzejewski still has plenty of work to do on her game, especially if she is to make an impact on a young Tar Heels roster.
"She keeps herself in tremendous condition, but the next level for her is getting a little bit stronger, the way she plays she takes a lot of punishment and she's running at full speed," Raper said. "She needs to get a little bit stronger to be able to handle that with the older girls that she's going to face.
"I think as a player she needs to be a little more clever finding space, again because at that level the girls close those gaps quicker, and it's hard because she can do what she does at our level and look great, but when you step up you need to be a little quicker and a little stronger. Those are the two main things for her, and as always she can work on her finishing. She's a great goalscorer, but it never hurts to continue to improve on that area."