Bethesda Premier Cup continues Nov. 18-20 with Boys Weekend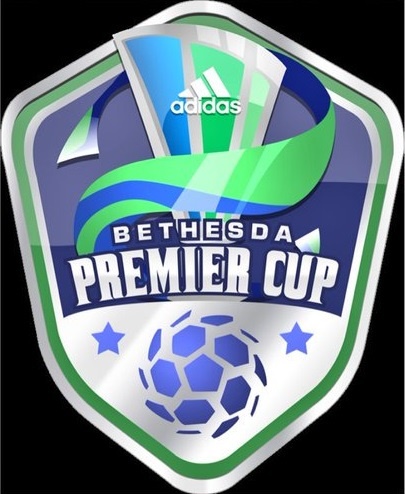 More than 500 teams are set to compete in the Boys Weekend of the Bethesda Premier Cup, one of the nation's top showcase tournaments, from November 18-20.
+Bethesda Premier Cup Boys Weekend Schedule
Attending teams in the U-9 through U-20 Boys Weekend will represent 185 clubs from 16 U.S. states, Canada and South Korea. Teams will travel in from Delaware, Florida, Georgia, Illinois, Massachusetts, Michigan, New Jersey, New York, North Carolina, Ohio, Pennsylvania, Texas, Vermont, Virginia and West Virginia to play on fields around the greater Bethesda area.
Once again, the Maryland SoccerPlex will play host to the majority of the college showcase age groups, providing a central location for the more than 100 college programs that have registered to scout the event. College coaches representing NCAA Division I, Division II and Division III programs, in addition to the Junior College and Community College levels will be in attendance.
Division I conferences with programs registered to attend include the Atlantic 10, Big 10, Big East, Patriot League, Colonial Athletic Association, Ivy League, Northeast, Big South, Metro Atlantic Athletic Conference, Atlantic Sun, America East, American Athletic Conference, Mountain West, Southern and Mid-American.
In addition to the 24 fields at the SoccerPlex, other matches will be played at Walter Johnson High School, Richard Montgomery High School, Wootton High School, Bullis School, Muldoons Farm, NW Branch Park, Olney Park, the Polo Grounds and SummerHill Farm.
Per usual, the Premier Cup will feature reigning State, Regional and National champion squads from the top stages of US Youth Soccer and US Club Soccer competition. Across the 11 age groups there will be a total of 96 divisions, with the U-17 level going as many as 17 divisions deep.
See below for a list of the clubs that will be represented at the 2016 Bethesda Premier Cup Boys Weekend.
Attending Clubs
Canada: Erin Mills Soccer Club, Montreal-Nord, Vaughan Soccer Club
Delaware: Delaware Rush, Henlopen Soccer Club, Kirkwood Soccer Club
Florida: Coral Estates SC, Coral Gables Soccer, FC Florida Preparatory Academy, Kendall SC
Georgia: Mid-City Lions FC
Illinois: FC Chicago, FC United
Maryland: A3, Alliance Soccer Club, Arundel Soccer Association, Baltimore Bays, Baltimore Celtic SC, Bethesda SC, Broadneck Soccer Club, Calvert Soccer Association, Calverton SC, Champions United Soccer Academy, ESSA, FC Frederick, Freedom Soccer Club, Future Soccer Club, Laurel Soccer Club, Lutherville Timonium SC, Maryland Rush, Maryland United FC, MD Rush Montgomery, Montgomery SC, OBGC Soccer, Pachuca FC USA, PHWM, Pipeline SC, Potomac Soccer Association, SAC, Salisbury United SC, Severna Park, St. Mary's Soccer (SMS), Takoma Park Soccer Club, Thunder Soccer Club, Towson United, Washington Soccer Club
Massachusetts: Aztec Soccer, FC Stars of Mass, GPS Massachusetts
Michigan: Vardar
New Jersey: East Brunswick Soccer Club, FC Copa Academy, Hackettstown Soccer Club, Holmdel FC, Jackson SC, Jersey United Soccer, Mainland United SA, Marlton SC, Match Fit Academy FC, Match Fit Montclair United, Middletown SC, Monroe Township SC, Morris United SA, Mt Olive SC, New Jersey Force Soccer Academy, NJ Stallions Academy, Northern Valley, Passaic Youth Soccer, PDA, Peninsula Soccer Club, Princeton SA, Real Jersey FC, SJEB, SJEB Rush, STA Morris United SC, Titanes Soccer Club, TSF Academy, Washington United
New York: Alleycats Soccer Club, Asphalt Green Soccer Club
Auburndale SC, Black Watch Premier, Brentwood SC, Brooklyn Italians Soccer Club, Dix Hills Soccer Club, Downtown United SC, East Meadow SC, HBC, Lake Grove Newfield SC, Manhattan Kickers FC, Manhattan SC, Massapequa SC, Northport Cow Harbor United SC, NY Elite FC, Oceanside United SC, Smithtown Kickers SC, SUSA, Syosset SC, Village of the Branch – LIU, Westchester Flames, World Class FC, DMS Soccer, Empire United SA, FC Buffalo, GPS-New York, Rochester Futbol Club
North Carolina: Inter Development Fùtbol, TUSA XL Soccerworld
Ohio: Cleveland Futbol Club, Club Ohio, Soccer Vision Academy
Pennsylvania: CASA, Continental FC, Deep Run, FC Bucks
FC Europa, FC Revolution, FC Warrington, FC York Soccer Club, FCUSA Philadelphia, Future Player Academy, Harleysville FC, HMMS Eagle FC, Keystone FC, LDC United
Lehigh Valley United, Lower Merion SC, Magnum FC, Montgomery United SC, PA Classics, Patriot FC, Penn Fusion SA, Penn United Force F.C., Philadelphia SC, Reading Rage, South Central PA Soccer Academy, Super Nova FC, Ukrainian Nationals, United German Hungarians, Warrington SC, Western Lehigh United, West-Mont United SA, Yardley Makefield Soccer, Allegheny Force FC, Arsenal FC of PA, Beadling SC, Century Gold, Century United of Pittsburgh, North United SC, Pittsburgh Riverhounds, SCS United

South Korea: GVCS FC Korea
Texas: Texas FC
Vermont: Synergy FC
Virginia: Alexandria Soccer Association, Annandale United FC, Arlington SA, Beach FC, BFC Barca, BRYC Elite Academy
Burke Athletic Club, CapitalFC, CYA, DC Stoddert, FC Virginia, Fredericksburg FC, Great Falls AA, Herndon Youth Soccer, Lee Mount Vernon SC, Loudoun Soccer, McLean Youth Soccer, PWSI Courage, Reston Soccer Association, Shenandoah FC Elite, SOCA, Springfield South County YC, Virginia Soccer Association
West Virginia: Charleston F.C.