Andrew Cameron joins Belmont women's soccer staff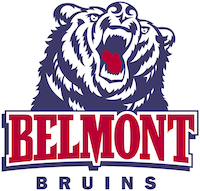 NASHVILLE, Tenn. – Belmont University Women's Soccer Head Coach Heather Henson announced the addition of Andrew Cameron as an assistant coach.
Cameron joins the Bruins after one season as an assistant coach at nearby Division II Trevecca Nazarene University.
"I am pleased to add Andrew to our program. His years of experience and wealth of knowledge as a college coach will continue to move our program forward," said Henson.
"His energetic spirit will complement the staff and continue to push our team expectations."
Prior to his time with the Trojans, Cameron logged three years as the head coach of the women's program at his alma mater North Central University in Minneapolis. In his first year at the helm, the program reclaimed its status as Region Champions and placed fifth at the National Christian College Athletic Association (NCCAA) National Tournament. During his time as head coach, Cameron recruited and coached three Upper Midwest Athletic Conference (UMAC) All-Conference players, nine NCCAA All-Region players, and eight UMAC Scholar-Athletes in 2017-2018. Cameron was also named the NCCAA North Region Coach of the Year 2015 and 2016.
Before moving up into the head coach role, Cameron served as an assistant coach for the program for five years. During his time as assistant coach, he helped guide NCU to three consecutive NCCAA North Central Region Championships (2010, 2011, 2012), in addition to three NCCAA National Tournament appearances during the same span. The Rams also came away with a fourth place finish in that national tournament in 2011.
The 2010 graduate of North Central had a four year standout soccer career. He garnered numerous honors including being named a four-time NCCAA DII All-Region Player as well as earning a NCCAA DII Second Team All-America nod. Cameron also earned the distinction of Scholar Athlete, served as team captain for three consecutive seasons and was tabbed the Team Most Valuable Player three times.
He also holds several coaching licenses including a National USSF D License, NSCAA Goal Keeper 1 & 2 Certificates, and a MYSA Technical Certificate.