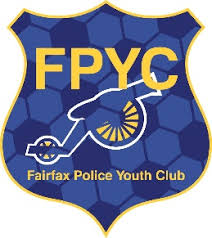 U13 Girls Travel Soccer Tryouts
Location:
Fairfax City, VA, United States
FPYC 2008 Girls United Blue (U13) is currently accepting applications for interested players. The team will be playing 11v11 this fall and is looking to add to the current roster.
Tryouts will be a combination of online and/or in-person skill evaluation, pending northern Virginia's "return to play" timeline.
The team is dedicated to achieving a high level of play, and is committed to developing a dynamic possession-based style & game model in which players are exposed to multiple positions on the field.
Players seeking to reach their full potential in the game of soccer are invited to apply.
If interested, contact coach Glenn Alpert at:
[email protected]
(301) 257-9104
Team Information:
– League: NCSL Division 1
– Practice Location: Draper Drive Park & Fairfax City
– 3 tournaments per year
– Winter futsal league & practices
– Bi-annual, comprehensive player evaluations
– Video analysis & game highlights
– Practices 3x/week in season, 2x/week in winter
– Goalkeeper & sports performance training
Coach Information:
Head Coach – Glenn Alpert
Coaching Philosophy:
Teach the game of soccer while creating a positive learning and athletic development experience for young players. Enable motivated youth players to compete at the highest level attainable based on their talent, soccer ability, and level of motivation
Coaching Qualifications:
US Soccer Federation "B" License
United Soccer Coaches "Premier" Diploma
National Youth License
B.S. Exercise Science, Salisbury University
D-ODP North District Staff Coach & ODP Evaluator
VYSA Coaching Education Instructor
National Cathedral School Girls Coaching Staff
Playing Experience:
Tahuichi Soccer Academy, Santa Cruz Bolivia
IMG Academy, Bradenton, FL
Maryland Major Soccer League – Baltimore MD
UMBC Men's Club Soccer
Favorite clubs for youth development philosophies:
Ajax & Barcelona