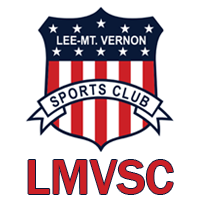 LMVSC – Boys Supplemental Tryouts
Location:
Alexandria, VA, United States
Age:
2001 Boys, 2002 Boys, 2004 Boys, 2005 Boys, 2006 Boys, 2007 Boys, 2008 Boys, 2009 Boys
LMVSC is holding supplemental tryouts to finalize rosters for the 2019-2020 seasonal year. Our teams will be competing in the Club Champions League (CCL), National Capital Soccer League (NCSL) and multiple tournaments throughout the year.
We are seeking highly motivated players wishing to develop in a competitive and fun environment. LMVSC offers a full array of training for our travel players, including GK training for all levels & Athletic Performance for our HS age teams. In an effort to help players develop to their highest potential, all LMVSC teams are professionally coached with an age appropriate curriculum and overseen by a highly qualified technical staff, all of whom possess a USSF A, USSF B or UEFA A license.
For more information, please contact Jon Norem, Director of Travel & Coaching, at [email protected].