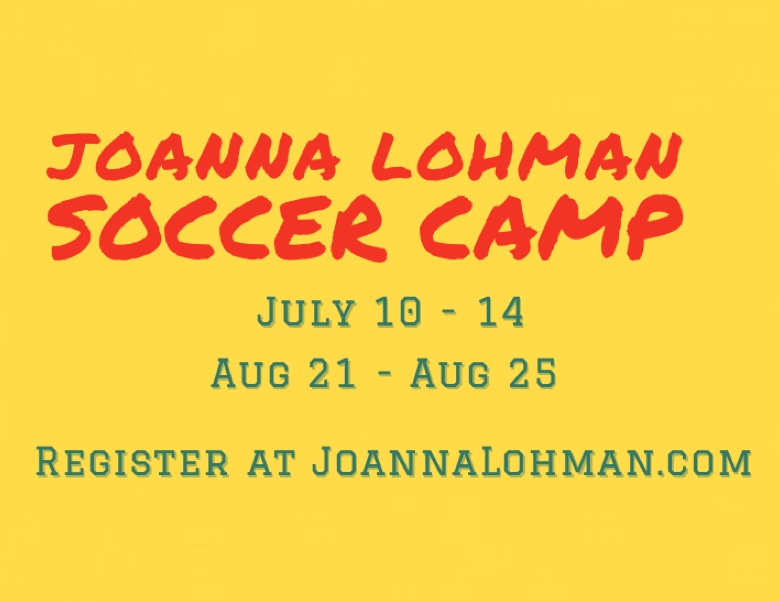 Joanna Lohman Soccer Camp
Location:
Bethesda, MD, United States
For a third summer, Joanna Lohman, former U.S. Women's National Team and Washington Spirit player and author of the critically acclaimed book, Raising Tomorrow's Champions, is holding soccer camps! Fresh off her USSF B Coaches License and shaped by the ups and downs of a 16-yr professional career, Joanna recognizes that champions are not always the ones holding the trophies. Instead, champions are those who are brave enough to be their authentic selves in a world of pressures. As one of the only women in the world who can teach your child about the realities of making it to the highest level — playing for the USWNT and representing your country — Joanna will inspire your child to find beauty in the journey to excellence.
The Joanna Lohman Soccer Camp is the ultimate mixture of physical and mental performance training in an environment that fully embraces the joy of the game. Each day of camp will encourage the players to master the ball, express on-field creativity, and talk about the all-important aspects of mental preparation, outlook, fulfillment, and self-confidence. It is a fun-filled week with dancing, laughter, and lots of sweat!
The cost includes a custom designed t-shirt, a daily soccer journal, and a camp photo for memories. The journals will be used all week for mental performance training (i.e. goal setting, confidence conversations, personal reflection) and tracking training data (i.e. juggle record through the week, technique on dribbling, passing, shooting).
The Joanna Lohman Soccer Camp is an invite-only setting (25-30 players maximum) where each player gets intimate exposure to Joanna and her teaching techniques. Players are expected to bring their own soccer ball, water, and a #funstoppable attitude to each day of camp.