Featured Tournament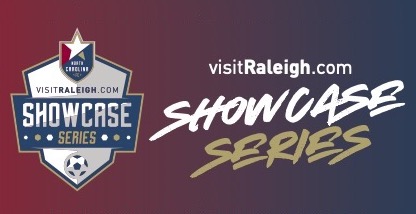 visitRaleigh.com Boys College Showcase presented by InStat
Location:
Raleigh, NC, United States
App Closing Date:
Oct 24, 2022
Lowest per team price:
$1595
Highest per team price:
$1596
Competitive Level:
Competitive Travel

Join us for our visitRaleigh.com Boys Showcase presented by InStat on December 9-11, 2022. Averaging more than 600 College Coaches each year, the Boys College Showcase is one of four elite tournaments in our visitRaleigh.com Showcase Series in Raleigh, North Carolina.
The visitRaleigh.com Showcase Series is nationally recognized for great competition from around the country, exposure to college coaches, and much more! The showcases are open to premier and elite level teams (ages 10 – 19) from around the country.
Teams can apply to the visitRaleigh.com Showcase Series weekend that is appropriate for their age and gender.
Junior Showcase
A three-game group play followed by a championship game.
250+ teams each weekend
College Showcase
One game each day for a total of 3 games.
500+ teams each weekend (50% acceptance rate)
Four Goalkeeper showcases will be hosted during each College Showcase.
Last year, more than 950 college coaches attended the College Showcases.