Featured Tournament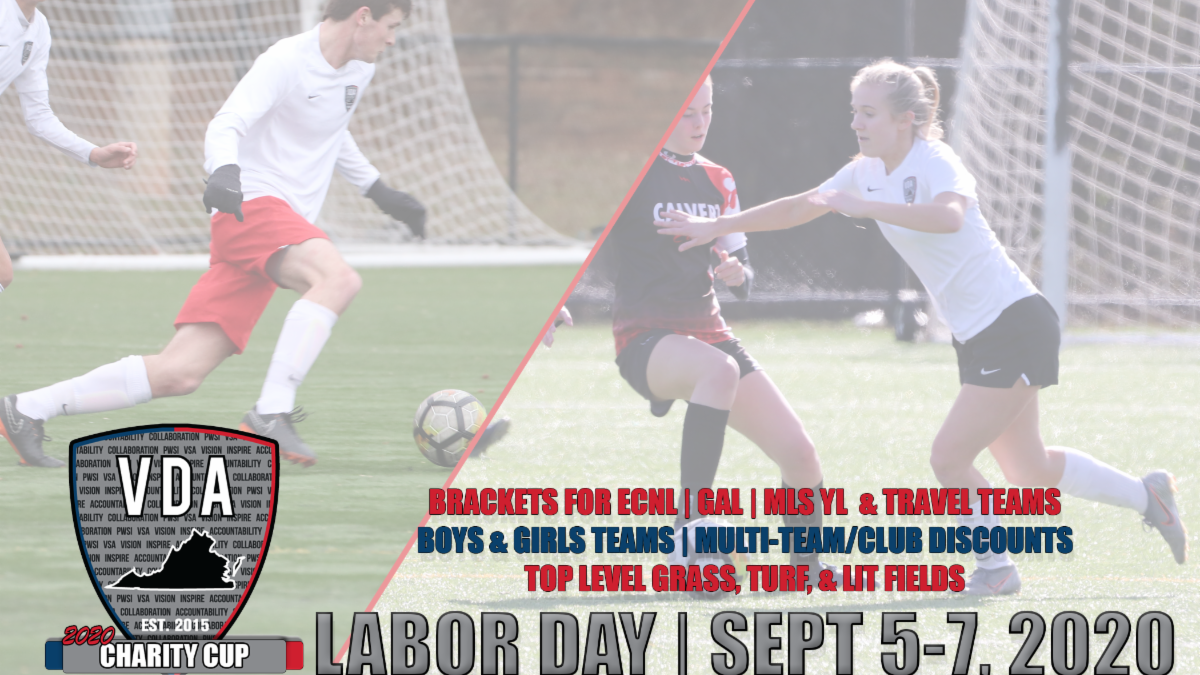 VDA Charity Cup
Location:
Woodbridge, VA, United States
Gender Offered:
Boys & Girls
Lowest per team price:
$695
Highest per team price:
$795
VDA Boys & Girls ECNL Teams plan to participate in a top division with other teams in National Programs and/or top tier travel teams. Also planning to participate All U10-U19 VSA and PWSI Teams including NPL & ECNL-RL teams. This affordable event will provide teams of all competition levels a platform to prepare for the season. Multi-Team discounts available!
Registration Fees
2011 – $695
2009-2010 – $730
2007-2008 – $750
2002-2006 – $795
A portion of the proceeds of this event will go to support the Prince William County Foodbank. During the COVID-19 Global Pandemic the PWC Foodbank has provide thousands of meals for local families in need.
Taking into account COVID-19 Concerns, Tournament Staff will take the advice of local, state, and federal authorities to make any and all decisions on VDA Charity Cup play as early as possible.
Please visit www.vdasoccer.org/charitycup for information on our rules and refund policies.