Featured Tournament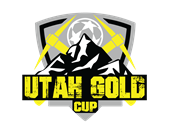 Utah Gold Cup
Location:
Salt Lake City, UT, United States
Gender Offered:
Boys & Girls
Sanctioning:
US Club, US Youth
App Closing Date:
Aug 15, 2022
Lowest per team price:
$375
Highest per team price:
$950
The Utah Gold Cup is a Labor Day Weekend soccer tournament located in Salt Lake City, Utah. Played at the Regional Athletic Complex, this event is open to U8-U19 Boys and Girls teams. Spend your Labor Day Weekend this year at the Utah Gold Cup and enjoy a well-run event!