Featured Tournament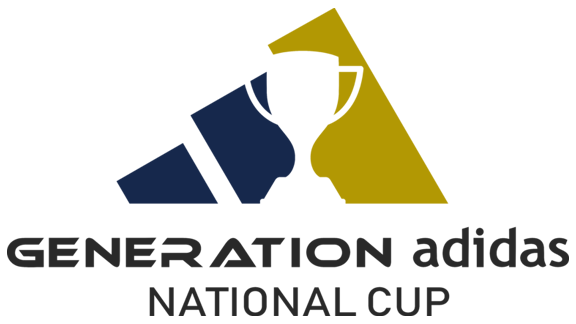 Generation adidas National Cup
Location:
Richmond, VA, United States
Gender Offered:
Boys & Girls
App Closing Date:
Dec 31, 2019
Lowest per team price:
$650
Highest per team price:
$850
Competitive Level:
Competitive Travel, Elite Travel, Professional Academies
GENERATION adidas NATIONAL CUP. FEBRUARY 15-17, 2020 – RICHMOND, VIRGINIA. A NATIONAL YOUTH SOCCER TOURNAMENT FOR TEAMS, 11-19, Boys & Girls. ALL MATCHES PLAYED ON 22 LIGHTED, TURF FIELDS!
Our fields allow tournament play to continue under adverse weather conditions for all age groups and brackets. Each team receives (3) guaranteed matches. There will be semifinals and/or finals. National Cup Champions receive a large team trophy and gifts from our sponsors: adidas Champions T-shirts for players and coaches, a Soccer.com Champions Gift Card, a Kwik Goal Coaches Gift, a United Soccer Coaches Gift, and a Richmond Region Tourism Gift. We welcome US Youth Soccer, US Club Soccer, and International teams to register. Deadline to register is December 31, 2019. This is a stay-to-play event. 288 Hotel link provided on website. Large heated coaches hospitality tent provided all weekend (food, snacks, drinks, flat screen TVs, and more) at RiverCity. A heated Parent hospitality tent provided all weekend at RiverCity. The Generation adidas National Cup will change your mind about youth soccer tournament quality, competition, and hospitality. Register today! Teams not accepted into the Generation adidas National Cup will be offered acceptance into VA Legacy's President's Day Cup, held in Williamsburg, VA.