Featured Tournament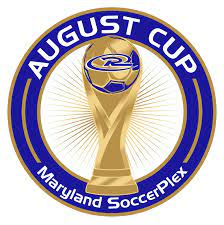 August Cup
Location:
Boyds, MD, United States
Gender Offered:
Boys & Girls
App Closing Date:
Aug 10, 2022
Lowest per team price:
$750
Highest per team price:
$990
Competitive Level:
Competitive Travel, Elite Travel, Professional Academies
Tournament Information
Features:
– High quality fields
– Athletic Trainers onsite
– U9-U19 1st and 2nd place awards
– Assigned by quality referee assignor
– Vendors on site with soccer products
– Veteran tournament management
– DOCs call for special rate
– Priority scheduling for coaches with 2 teams
– Easy online registration
Frequently Asked Questions (FAQ)
Can our team apply, even if we are not in ECNL, GA, or MLS Next?
Answer: Yes! We have super groups along with other groups for all competitive levels! (EDP, NCSL, CCL, Classic, and Recreational).
I currently coaches two teams, can I submit a scheduling request?
Answer: Yes! You can submit a scheduling request so we can deconflict your game schedule for your teams.
We are travelling to your tournament! Can I book accommodations?
Yes! Everything is booked through Pellucid Team Housing. Go to the tournament page to book accommodations.