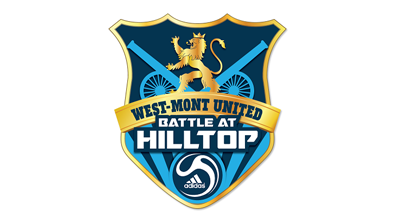 2019 Battle at the Hilltop
Location:
Limerick, PA, United States
Gender Offered:
Boys & Girls
App Closing Date:
Jul 31, 2019
Lowest per team price:
$625
Highest per team price:
$800
Competitive Level:
Competitive Travel
After hosting the highest attended 2018 tournament in club history, West-Mont United will host the 16th Annual Battle at HillTop Powered by Adidas, this August 2019.
For 2018 we had the highest level of competition the tournament has seen in previous years, with teams coming from NJ, MD and PA(W).  It was a pleasure to host these teams from out of state along with all the PAE teams.
We look forward to seeing you all for Battle at HillTop 2019!